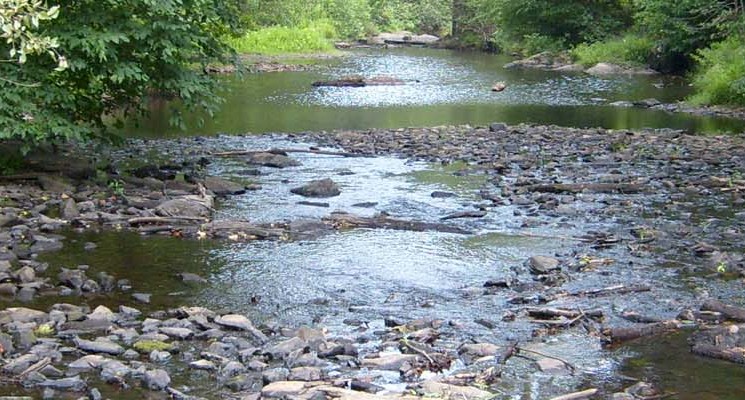 To enhance the NC Water Resources Research Institute's service to our state and following suit with campus-wide rebranding efforts at NC State University, WRRI has launched its new website. The new site facilitates the overall mission of WRRI to make water science readily available to end users and highlights the value of the program to various constituents across the state and the country.
Unveiled in August 2015, the site conveys the WRRI story and the Institute's work in educating water professionals and providing funding for water research. It documents research outcomes, highlights areas where Institute work has impacted water management and inspired the people of North Carolina, and showcases WRRI's robust history and mission. Much of WRRI's strength lies in its partnerships, including its strong ties to the UNC System, US Geological Survey and numerous state and local governments. The increased effectiveness and reach that WRRI gains from these partners are evident throughout the site's pages, as are the roles that our partners and stakeholders play in establishing program priorities and Institute direction.
The site also features WRRI's role as a Center of Excellence for Watershed Management and the support provided for local watershed improvement efforts across the state. Research, news and publications pages offer quick and easy access to current information about available grants, water news in our state, training opportunities and WRRI-funded research results.
Nicole Wilkinson, WRRI's Coordinator for Research and Outreach, worked extensively alongside NCSU Webmaster and Data Analyst Kimberly Dick to design the new site, and is excited to share it with others. She commented, "WRRI celebrated its 50th anniversary this year, and as we talked to people about our history in North Carolina, I learned so much about our program that I never knew. We have a lot to be proud of, particularly related to the impacts that our funded research has had on water resources. I am excited to better showcase that work and those impacts through our new website, and I hope others will gain a greater understanding of the important work that we do."
Follow us on Twitter @NC_WRRI