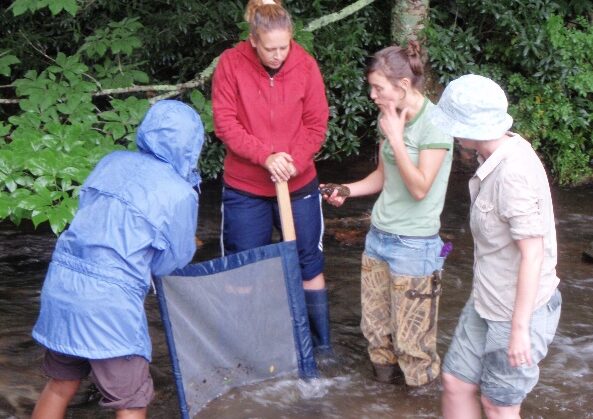 By Christy Perrin, for the Watershed Stewardship Network
Image: New River Conservancy members working on a project that involves examining part of the New River.
Recently, New River Conservancy was awarded a two year grant from the Z. Smith Reynolds Foundation to support a statewide Citizen Science water quality monitoring project. The project will lead to a more engaged, informed, and involved citizenry regarding water quality issues.
NC Watershed Stewardship is one of 9 other organizations that will be working with New River Conservancy to develop statewide standards and a core data model. The partners will also develop a database and web portal that will accept, display and store data which can be shared by all state and local partners and will make water quality data more accessible and useful.
We're currently seeking input from groups who are currently monitoring water quality. Please visit the North Carolina Aquatic Data Hub website to learn more about the project and participate in a survey.
To read the full press release, click here.
☔︎