North Carolina's Water Resources Research Institute and Sea Grant programs are seeking applications for graduate student research projects in the areas of contaminants, aquaculture and watershed management.
Up to five $10,000 fellowships are available. The deadline to apply is: Nov. 12, 2018 at 5 p.m.
Currently enrolled graduate students in good academic standing attending accredited colleges and universities in North Carolina are eligible to apply. Students must work under a faculty sponsor. Undergraduate participation in proposed projects is encouraged. Students and faculty advisors of color in particular are encouraged to apply, as well as students from Historically Black Colleges and Universities (HBCUs) and/or Minority Serving Institutions (MSIs). Also encouraged are projects that could benefit traditionally under-represented or underserved communities.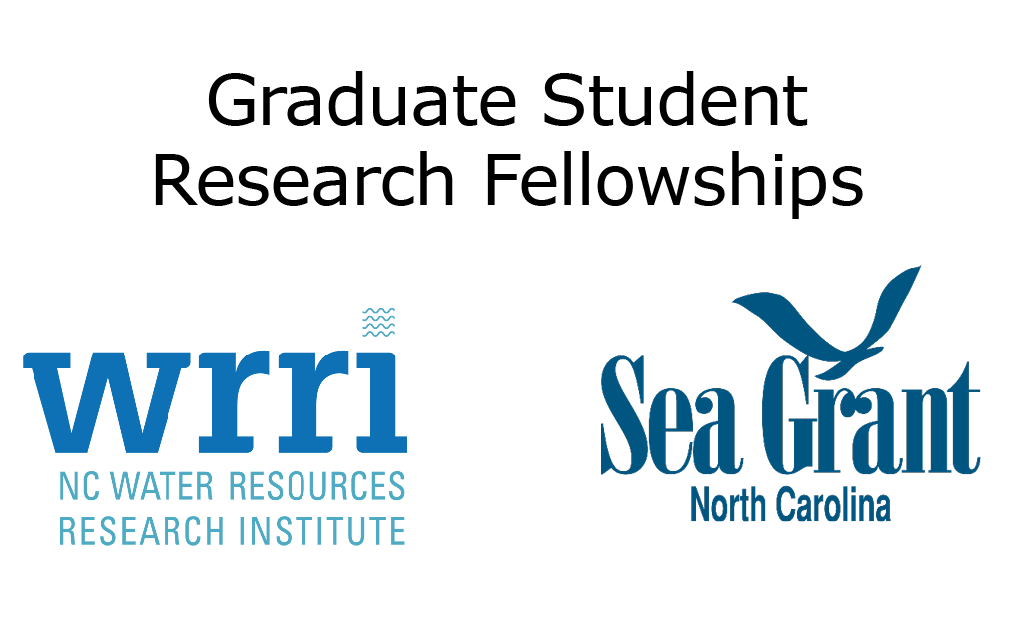 Projects should address the missions of both programs and should fall into one or a combination of these three focus areas:
Emerging regulated and unregulated contaminants of concern
Aquaculture development and issues related to water resources
Community development and stormwater/watershed management
North Carolina's WRRI and Sea Grant programs are offering this competitive funding opportunity as part of their complementary missions to aid development of strong communities by supporting research that enhances water-resource management capabilities.
Details of the request for proposal and application instructions are available here.
Read about previously funded projects here.
For questions, please contact:
John Fear, WRRI/North Carolina Sea Grant deputy director: jmfear@ncsu.edu or 919-515-9104
Nicole Wilkinson, WRRI/North Carolina Sea Grant coordinator for research and outreach: nicole_wilkinson@ncsu.edu or 919-513-1216
###