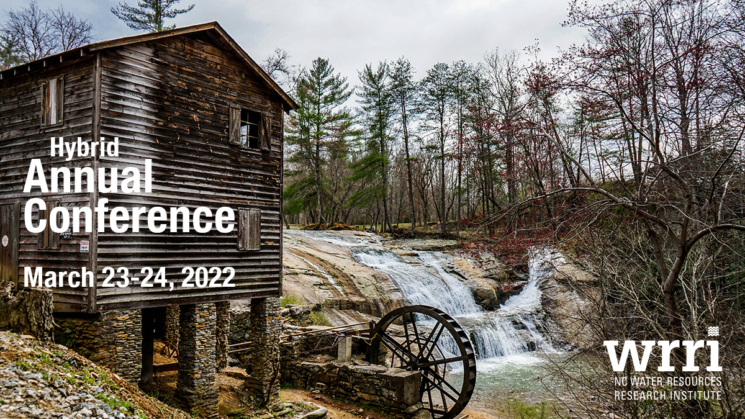 Join friends old & new for NC WRRI's hybrid Annual Conference
Now Accepting Abstracts
The annual conference for the North Carolina Water Resources Research Institute is back! The 2022 event will take place March 23-24 in a hybrid in-person and online format. Abstract submissions are now open.
NC WRRI is accepting abstracts until 5 p.m., Wednesday, Nov. 24, 2021, for presentations, panels, training sessions, lightning talks or other presentation formats for the 2022 conference. WRRI encourages presenters to submit as early as possible.
Multiple Presentation Styles Welcome
Presenters can choose one of the styles below or suggest their own.
Oral Presentation: Join a session with others presenting on similar themes.
Full Oral Presentation Session: Present with three or more colleagues the presenter selects.
Poster Presentation: Present a poster summarizing research – student presenters are automatically entered to win prizes.
Lightning Talk: Captivate the audience in five to seven minutes.
Participatory Session: Create an opportunity for hands-on learning.
Panel Discussion: Have a dialogue with co-panelists and the audience, with less emphasis on prepared remarks.
Be Free!: Suggest a new style of presentation – WRRI is open to ideas that engage, excite and inform.
Abstracts are due by 5 p.m., Wednesday, Nov. 24, 2021. Access the E-NCWRRI submission portal using this link or the button below: https://go.ncsu.edu/ncewrri.
For those curious to learn more, or those looking for inspiration for a presentation, the 2021 Virtual Annual Conference agenda and recordings are available here.