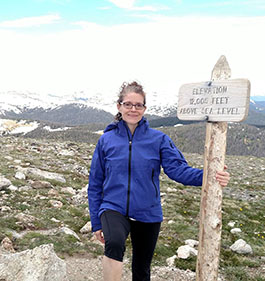 Nicole joined WRRI in October 2010, and serves as the Coordinator for Research and Outreach, where she helps to coordinate the annual grants competition, manages WRRI's interaction with the Urban Water Consortium and Stormwater Group, and coordinates a variety of workshops and an annual conference, all aimed at increasing the knowledge and research base of our state's water resources and transferring that research into the hands of practitioners and decision makers.
She attended the University of Miami where she earned her B.S. in Marine Science and Biology.  After a stint of international volunteer work, she enrolled at Duke University and earned her Master's in Coastal Environmental Management. From 2007-2010, she served as the Coastal Training Program Coordinator at the North Inlet-Winyah Bay National Estuarine Research Reserve in Georgetown South Carolina, where she delivered training and technical assistance to coastal decision makers to help them make informed, science-based decisions about coastal management.
In her free time, Nicole enjoys being outdoors, including hiking, biking, camping, playing volleyball and outings with her two dogs. Mostly she enjoys being mom to an active and extremely happy young son and embracing whatever path he leads her down on any given day.