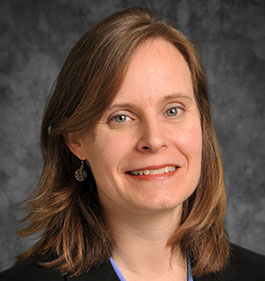 Susan White is the executive director for North Carolina Sea Grant and the Water Resources Research Institute for the University of North Carolina. Both programs provide targeted research, outreach and education projects to address critical coastal, ocean and water resource issues in the state and within the region. White also serves as interim director of North Carolina Space Grant, a program in partnership with the National Aeronautics and Space Administration and the University of North Carolina system.  N.C. Space Grant is headquartered at NC State University.
Prior to Sea Grant, White was the director of the National Oceanic and Atmospheric Administration's Hollings Marine Laboratory in Charleston, S.C., from 2010. She had provided research vision and organizational management, including strategic planning with the partner agencies and universities. She previously served as deputy director, responsible for budgets and administration, with a focus on accountability and performance measures. The interdisciplinary facility provides science and technology research on coastal ecosystems, with an emphasis on linkages between the condition of coastal environments and human health and well being.
The Hollings Laboratory is a Center of Excellence in Oceans and Human Health, working in partnership with the College of Charleston, Medical University of South Carolina, South Carolina Department of Natural Resources, and the National Institute of Standards and Technology.
Formerly the national research coordinator for NOAA's Estuarine Reserves Division and National Estuarine Research Reserve System, White is a board member of The Coastal Society. She has served on national and regional steering committees on topics including technology transfer, integrated drought monitoring and early warning, and climate's connections to health.
White earned a doctorate from the University of Georgia, and graduated from Duke University with a bachelor's degree in biology.