NC WRRI Releases New Strategic Plan, Highlights Research and Engagement Initiatives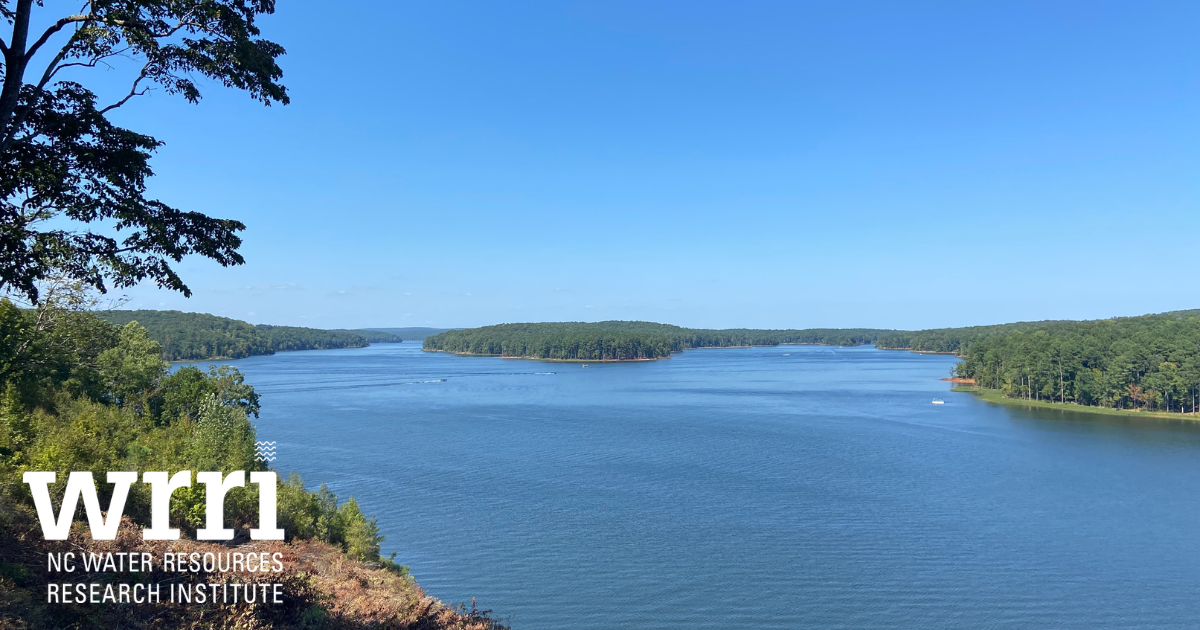 The North Carolina Water Resources Research Institute recently released a new strategic plan to guide the program's investments toward effective responses to the state's immediate and long-term needs in water resources management. The updated plan is available on the NC WRRI website, along with a document highlighting research and engagement initiatives.
"This plan represents input from our advisors, partners, and a statewide survey of the general public on important water resources issues. We are excited to include new areas of focus supported by our expanded extension and communications teams," says John Fear, NC WRRI deputy director.
The updated strategic plan identifies four strategic priorities:
Support responsive and inclusive research: Efficient use of our state's water resources requires new scientific information and effective translation of research results to decision-makers and impacted communities.
Facilitate collaborative partnerships: NC WRRI-supported partnerships result in co-production of research, strong information sharing, and professional networking.
Provide training and workforce development opportunities: NC WRRI recognizes the need for increased representation of underrepresented minorities in water resources. NC WRRI is committed to supporting the next generation of water professionals through increased funding opportunities for students, and continuing education opportunities for current and future water resources management professionals.
Increase environmental literacy: Engaging young people and residents of all ages in water-related educational programming and environmental stewardship increases awareness and opens up future opportunities.
Each strategic priority consists of a series of objectives NC WRRI will work toward.
"We are excited to move forward with a revitalized plan for the future of NC WRRI that prioritizes inclusivity and collaboration, sound research, and expanding opportunities in water-related research and careers." says Susan White, NC WRRI executive director.
Strategic Priorities Inform Research and Engagement
The 2022 NC WRRI highlights document identifies several WRRI-funded initiatives and research projects that emphasize these strategic priorities. Projects include training high school students in water research; partnering with underserved communities to address flooding and environmental injustices; and developing new techniques for removing PFAS from drinking water.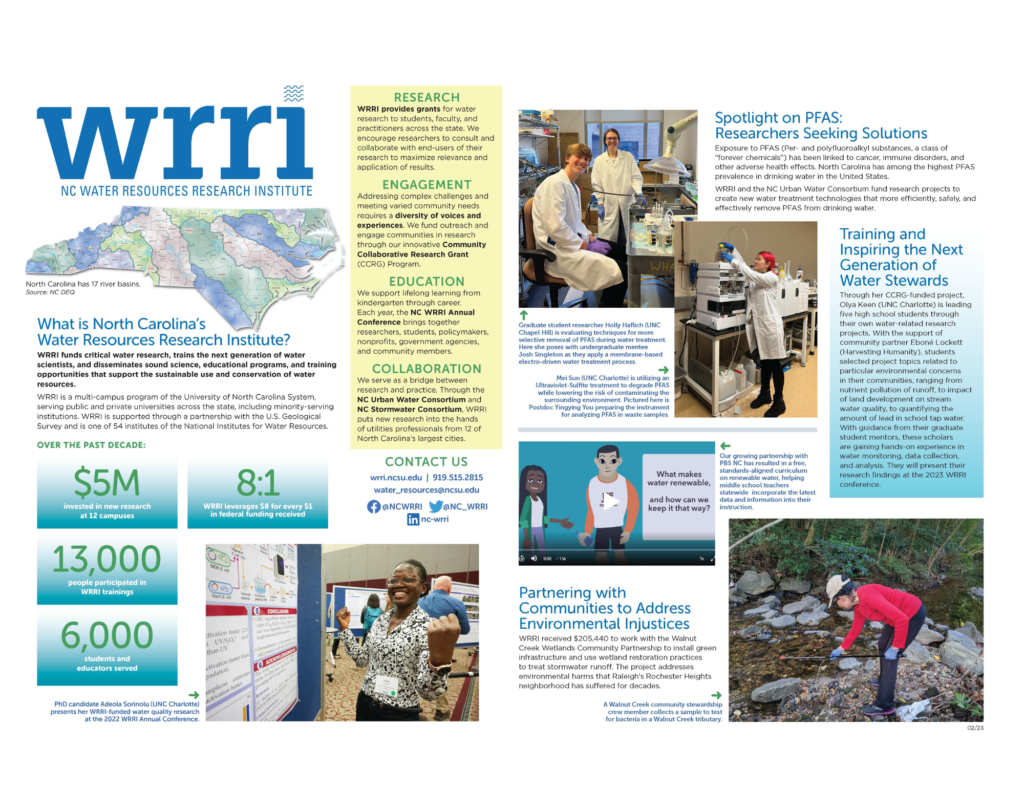 Follow NC WRRI on Twitter, Facebook, and LinkedIn to stay informed about NC WRRI's funding opportunities, current projects, partnerships, and initiatives.
##