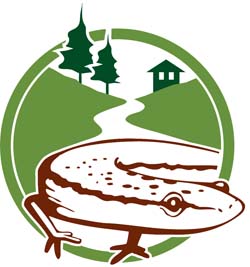 The BCWA is a group of citizens in Cary, NC who work together to improve water quality, wildlife habitat, and recreation in Black Creek, a small urban watershed in the Neuse River Basin. Buoyed by the popularity of the Black Creek Greenway, the BCWA works with community members and organizations to protect and improve the creek through education and installing green infrastructure (sustainable storm control measures) including bioretention, wetlands, and rainwater harvesting. Their work is coordinated by WRRI in partnership with the Town of Cary, NCSU Department of Biological and Agricultural Engineering, and citizens of the watershed, and is funded by grants and partner cost sharing. Black Creek is listed by the state as impaired due to excessive stormwater runoff and associated pollutants. Their work to engage partners to install these watershed improvement projects, and to monitor improvements in the watershed is ongoing.
News & Opportunities
Join us for a Backyard Stream Repair Workshop on Feb. 24.
Big Sweep for Black Creek is April 7! Meet at Black Creek Greenway Trailhead parking lot on Maynard Road at 9:00 am. RSVP to christy_perrin@ncsu.edu
A large rain garden and rainwater harvesting cistern are under installation at Kingswood Elementary School. See photos on our Facebook page!
BCWA gathered on July 17. View the summer update here
Four residential rain gardens were installed in the Beechtree neighborhood in May 2017
Maps & Reports
Thanks to BCWA members and GIS wizards Elena Horvath and Amin Davis who keep us up to date with the latest maps and GIS layers!
Partners
Current and former BCWA partners include:
Town of Cary
NC Cooperative Extension Wake County Center
NC Division of Water Resources
U.S. Environmental Protection Agency
Natural Learning Initiative, NCSU College of Design
Center for Human and Earth Restoration
Kingswood Elementary School
Discount Tire
Accreditation Commission for Health Care
Beechtree HOA
Clemson University
Northwoods Elementary School
Lake Crabtree County Park
Silverton HOA
Windchase at Beechtree HOA
Harvest Church
NCSU Department of Horticulture
Cary Rotary
Wessex HOA
Buckhurst West neighborhood
Young Marines of Raleigh
West Cary Middle School
NCSU College of Natural Resources