19th WRRI Annual Conference, Raleigh, NC (March 15-16, 2017)
Thank you to our 2017 Sponsors! Your support helped make this one of our most memorable conferences yet!
About
For 19 years, the WRRI Annual Conference has been the premier conference highlighting diverse topics in water research, management and policy in North Carolina. The conference features oral and poster presentations, themed panel discussions, ample networking opportunities, and hands-on interactive sessions for more in-depth discussions and problem solving related to water resources.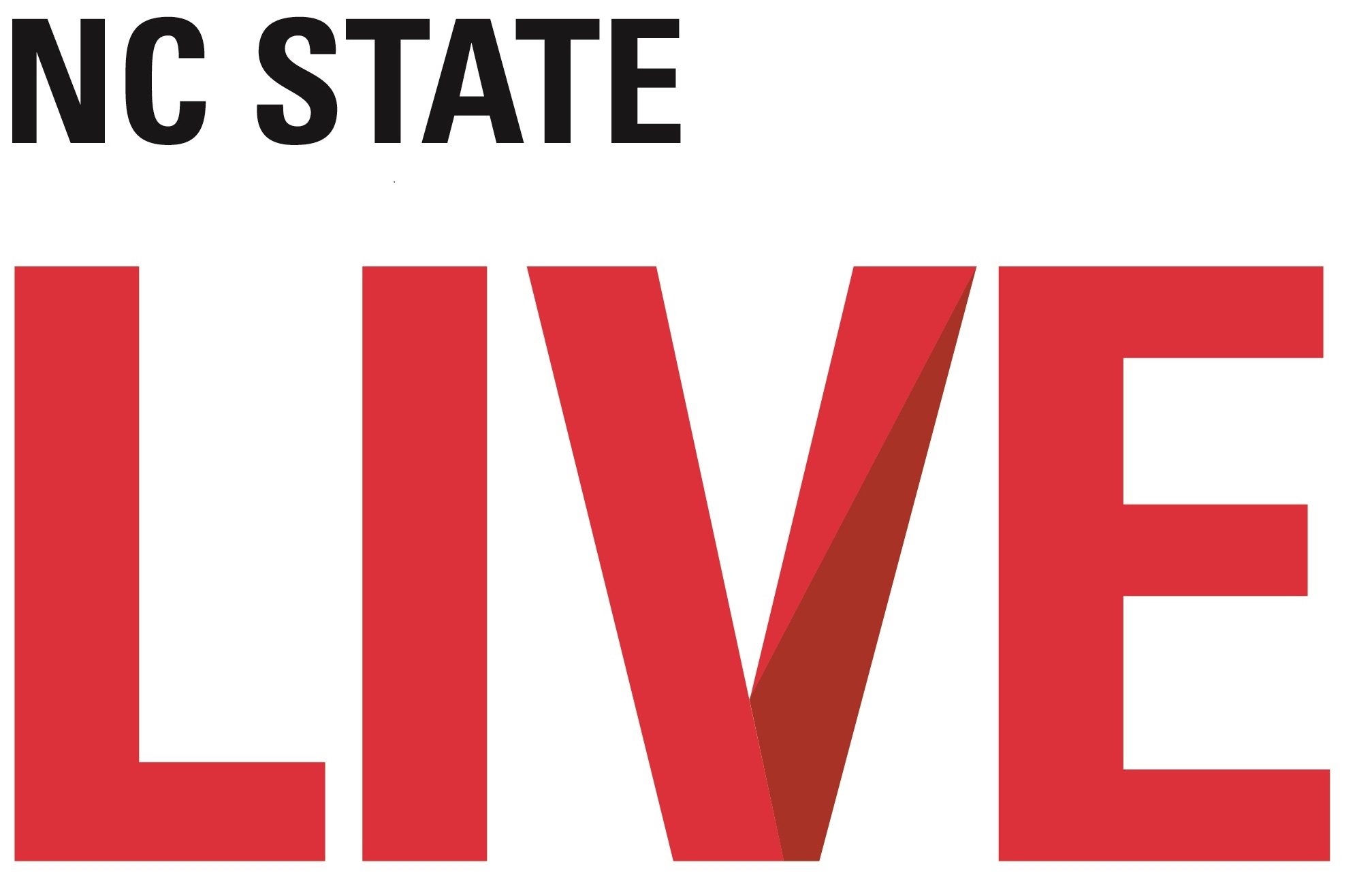 The 2017 conference will bring an international perspective through the Nile Project that will relate to problem solving and collaboration here in our state. The Nile Project is presented in partnership with NC State LIVE, NCSU's  performing arts program whose mission it is to connect artists and audiences in a meaningful exploration of the diverse cultures and issues that define our communities and world.
Who Should Attend? We pride ourselves on the cross-disciplinary and cross-sector nature of our conference and encourage attendance from the following: undergraduate and graduate students interested in water-related issues; university and corporate researchers; environmental professionals; non-profit organizations; representatives from local, state and federal government agencies; businesses and industries with a stake in water.
Nile Project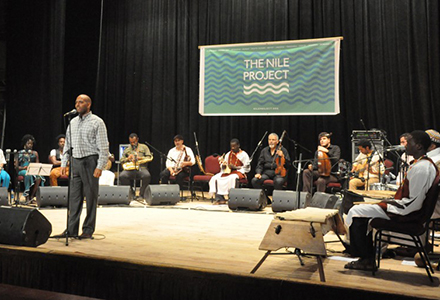 Nile Project
This world-renowned collaborative will challenge us to rethink our approaches to the diverse and multi-disciplinary nature of our work in water resources, and they will inspire us to seek solutions through dialogue and cooperation. BBC calls them "musical ambassadors and diplomats." NPR says they are "producing harmony in a divided world."
The conference will feature a keynote address by Mina Girgis, Nile Project CEO & Producer, as well as a reception and a concert by the Nile Project. Tickets are included in the conference registration and additional concert tickets will be available for purchase for friends, family and colleagues.
Through the keynote and related conference sessions, participants will gain inspiration and insight into innovative approaches to collaboration around water issues, especially when there is a need to overcome challenges related to society, the environment, economics, security and politics. These sessions will help us consider our own approaches to water management in North Carolina.
Registration
Registration for the 2018 conference will open in early January. Be sure to save-the-date for March 14-15, 2018. Credit card and check payment options available after completion of online form.
Registration is now closed.
Registration Policies
Cancellations received by March 6, 2017 will receive a refund less a $15 processing fee.
*Early rates apply to registrations received by Friday, March 10, 2017 at 12:00 p.m. After 12:00 p.m. on March 10, 2017, walk up rates apply to all registrants.
**Not an NCWRA Member? Join when you register.
***Student group exhibitor rates include attendance for 2 student representatives.
Nile Project concert tickets limited. Register early to guarantee your ticket.
Registration Rates
[table id=19 /]
Sponsors
Donate Now!
WRRI Requests Your Financial Support
We all value water. Whether for drinking, recreation, or business, our prosperity and quality of life depends on it. North Carolina's Water Resources Research Institute (WRRI) works to protect our state's water resources. We educate decision makers and train the next generation of water consumers, water scientists, and water managers. With a modest budget and a small staff, we leverage a lot to provide a robust research and training program.
We are requesting your financial support to support the costs of the annual research conference, including:
awards to the university student poster competition winners
awards to the high school art contest winners
low registration rates for student attendance at the conference
coffee breaks and receptions to fuel participants' brains and facilitate networking
and much more!
Watershed Level – $2500
Complimentary conference registrations for four sponsor participants
Four complimentary tickets to the evening reception and Nile Project concert (for family, friends and colleagues)
Four copies of the Nile Project's latest musical recording, Jinja
Exhibitor booth in the exhibit/poster room; exhibitor table at evening reception
Recognition and logo placement as enabling sponsor at evening reception
Premier logo placement and recognition in printed conference materials and on conference website
Seating at WRRI Director's Table during lunch at the conference
Recognition from the podium during the conference
River Level – $1000
Complimentary conference registrations for two sponsor participants
Exhibitor booth in the exhibit/poster room
Logo placement and recognition in printed conference materials and on conference website
Recognition from the podium during the conference
Tributary Level – $500
Logo placement and recognition in printed conference materials and on conference website
Space on sponsor/literature rack in poster/exhibit room to display sponsor materials
Every Drop Counts – Minimum Donation of $50
Logo placement and recognition in printed conference materials and on conference website
Exhibitors
WRRI invites businesses, organizations, student groups, agencies and others to set up an exhibition alongside poster presentations at the annual conference. This is a great opportunity for exhibitors to network with a diverse audience, including university and corporate researchers, undergraduate and graduate students, environmental professionals, representatives from local, state and federal government agencies, businesses, industries, and other organizations. The experience of conference participants is also enhanced by exhibitor displays and interactions. If you have a product, mission, or effort you would like to share, please consider exhibiting with us.
Exhibitor Registration includes:
Registration for 1 exhibit representative for commercial and non-profit/government exhibitors. Student group exhibitor rates include attendance for two group representatives.
A 10-foot space with a 6-foot skirted table and a chair.
Electrical outlets by request.
Recognition (with logo placement) in conference materials.
All conference materials, meals, breaks and receptions.
Student Engagement
WRRI values students and seeks to create special opportunities for student engagement during the conference. This year, we offer the following opportunities for students:
MENTOR-MENTEE PROGRAM During registration, students and professionals can volunteer to be placed with each other for one-on-one or small-group mentorships that will facilitate students' networking with other water professionals, address questions related to water resources research and careers, and provide a more enriching experience at the WRRI conference.
UNIVERSITY STUDENT POSTER COMPETITION All university (undergraduate and graduate) students who present a poster presentation at the conference are automatically entered into the poster competition. Cash awards go to 1st place ($200), 2nd place ($150), 3rd place ($100) and honorable mention ($50) winners. To be considered, please submit an abstract by the deadline.
STUDENT-ORIENTED SESSIONS We're designing special sessions to meet common needs of students for information about water resources and hands-on opportunities to build skills that will benefit a career in water resources or other science-related field. This year, we're focusing on how to communicate your research through storytelling and visual representation, with a focus on poster presentations. Stay tuned for details as the agenda is further developed.
STUDENT OUTREACH Many students may not be aware of the variety of opportunities for careers and education in water resources. WRRI is actively reaching out to smaller universities to encourage students with an interest in water to attend our conference and expand their professional networks, build concrete skills, and learn about the diverse water work in our state.
Sustainability
In an effort to be good stewards of the environment, WRRI and NCWRA want to ensure the most sustainable practices are in place for our conference. We are requesting that all of our attendees do their part to help promote this standard as well. Over the 2 days, there will be many opportunities to pitch in including:
Consider using alternative transportation for travel to the conference (i.e. NCSU Wolfline System, bike, carpool, use a ride sharing service like Uber or Lyft)
Monitor personal water usage during the event and bring your own reusable beverage cup with you to the conference
Utilize special event bins for the event (i.e. recycling and composting at lunch and throughout the McKimmon Center)
Turn off any unnecessary lighting or personal equipment during the conference
Recycle your conference booklet and name tag with a WRRI staff member once the conference is over.
WRRI has implemented other sustainable practices throughout the event such as providing seasonal, local food, using compostable products for large meals, and printing the conference booklets on FSC certified paper. We are proud to say we've earned the following recognition from NC State Office of Sustainability: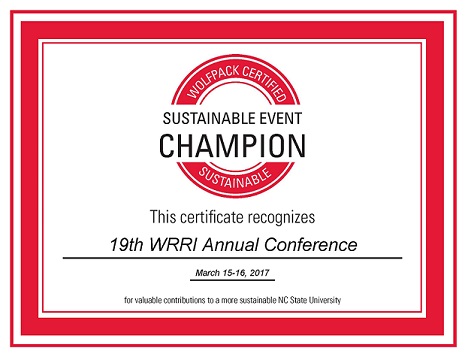 Lodging & Directions
Here is a list of hotels in the vicinity of the McKimmon Center. Be sure to ask for the McKimmon Center rate or for the government rate if you are a state employee.
Directions
To get to the Jane S. McKimmon Center at 1101 Gorman Street, Raleigh NC 27606:
From I-40 traveling east from airport. Take Gorman St. Exit #295. Turn left onto Gorman St. Go approximately 1 mile. McKimmon Center is on the right past Avent Ferry Rd., before Western Blvd.
From I-40 traveling west. Take Gorman St. Exit #295.Turn right onto Gorman St. Go approximately 1 mile. McKimmon Center is on the right past Avent Ferry Rd., before Western Blvd.
If you need additional details on the McKimmon Center or directions the day of the conference, call 919-515-2277