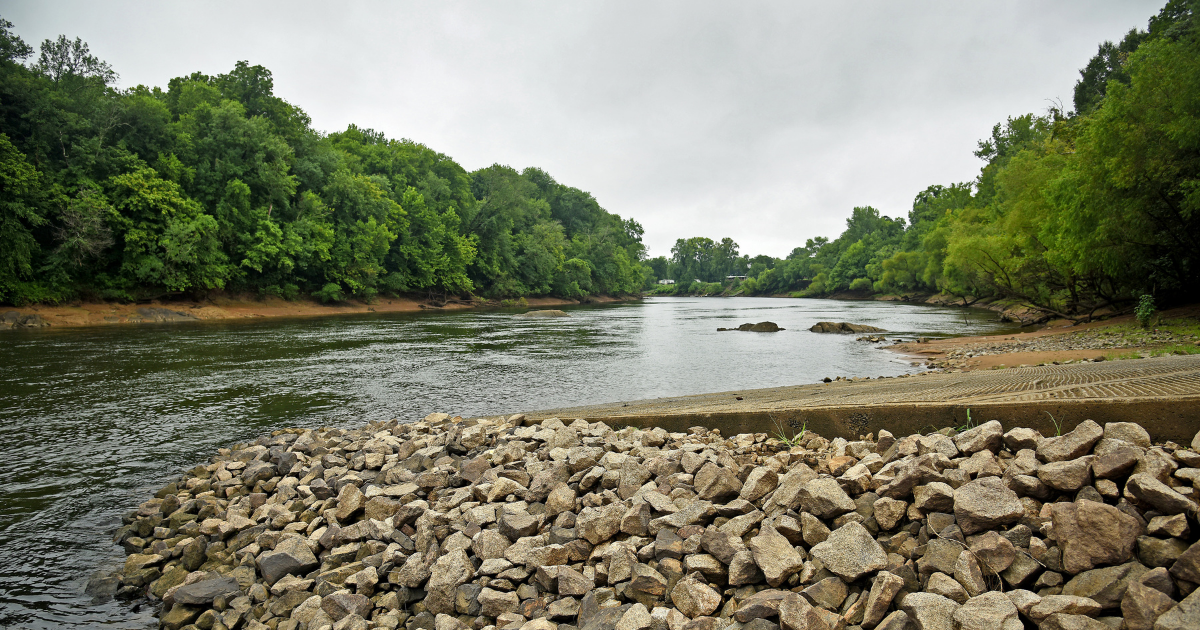 WRRI-supported researchers explore a wide range of different topics in the water resources field, from emerging contaminants to flooding to stormwater management and more. We support the work of graduate researchers, faculty, and local knowledge experts. Read on to learn about currently funded projects, or view past projects from 2022 and prior.
Faculty Projects for 2023-2025
Coming soon
Graduate Projects for 2023-2024
A Novel Approach to PFAS Quantification and Attribution in Freshwater Resources: Indicator Compounds in a Stormwater and Wastewater Dominated Urban Stream
Researcher: Jonathan (Jonny) Behrens, Duke University
Advisor: Emily Bernhardt
Focus Area: PFAS contamination; stream ecology
This project seeks to determine whether there is a correlation between common contaminants (from road runoff, treated wastewater, lawn herbicide, and raw sewage) and PFAS contamination, in hopes of identifying sources that contribute to PFAS loading in Ellerbe Creek in Durham, a tributary to the Falls Lake Reservoir.
Assessing the impacts of increased salinity on bald cypress growth in forested freshwater tidal wetlands along Smith Creek, NC
Researcher: Kendra Devereux, UNC Wilmington
Advisors: Monica Rother and Andrea D. Hawkes
Focus Area: sea level rise; surface water quality
This project seeks to better understand the impact of salinity and increasing water levels on bald cypress growth by comparing annual bald cypress tree ring widths to past dredging and damming events of the Cape Fear River. Kendra hopes this research can inform management practices for rapidly changing ecosystems like these.
Seasonality and precipitation effects on nitrogen processing in urban green infrastructure
Researcher: Colin Finlay, East Carolina University
Advisors: Ariane Peralta and Michael O'Driscoll
Focus Area: stormwater management
This project was funded by the Stormwater Consortium.
This project aims to help us better understand the water quality impacts of regenerative stormwater conveyance (RSC) systems installed at stormwater outfalls on Town Creek in Greenville. In particular, Colin seeks to determine the amount of nitrogen (excess nutrients) the RSCs can process in a year in hopes the results will inform the state's decision-making around stormwater nutrient management decisions.
Stormwater diversion, storage, and treatment by beaver-enhanced wetlands in Piedmont urban watersheds
Researcher: Chris Norcross, NC State University
Advisor: Karl Wegmann
Focus Area: stormwater management; Walnut Creek wetland
This project studies the impact that the North American beaver is having on the Walnut Creek urban wetland. Chris hypothesizes that beavers are helping reduce the negative impact of flooding downstream and aims to quantify the benefits to water quality and availability made by beavers.
Leaky Leachate: PFAS Concentrations in Landfill-Impacted Communities in North Carolina
Researcher: Charlotte Robbins, UNC Chapel Hill
Advisor: Courtney Woods
Focus Area: well water; groundwater; PFAS
Landfills serve as a major source of PFAS contamination to surrounding groundwater, particularly in cases where there is no lining, or the lining leaks. This presents a particular problem for nearby communities who get their drinking water from wells. The goal of this project is to understand the types and amounts of PFAS that are present in well water near unlined landfills in rural North Carolina.
Development of an anaerobic digestion minimal microbial community and community resistance and resilience in response to perturbations
Researcher: Savanna Smith, NC State University
Advisor: Francis de los Reyes III
Focus Area: PFAS; wastewater treatment
This project was funded by the Urban Water Consortium.
The main goal of this project is to better understand the community of microbes that convert leftover wastewater solids to energy so that we can more efficiently treat our wastewater.
Community Collaborative Research Grant (CCRG) Projects for 2023-2024
The CCRG program is supported by NC WRRI in partnership with North Carolina Sea Grant and the Kenan Institute for Engineering, Technology and Science (KIETS). These projects use a collaborative research approach that couples the knowledge of community stakeholders with scientific experts to address pressing water and coastal issues.
Recognizing African American Participation in the North Carolina Seafood Industry
Scientific lead: Barbara Garrity-Blake, Duke University Marine Laboratory
Local knowledge expert: John Mallette, Southern Breeze Seafood
Focus Area: fisheries
This project will document and share the stories of an underrepresented community of people who have long been vital to the fishing and seafood industries.
Embracing ways to engage research in the Walnut Creek Watershed
Scientific lead: Angela Allen, NC State University
Local knowledge expert: Samantha Krop, Sound Rivers
Focus Area: Walnut Creek wetland; surface water quality
This project will provide the local community with training to monitor and advocate for water quality improvements in Little Rock Creek in Raleigh.
Connecting citizen science and youth action within local coastal communities to decrease plastic in our stormwater and advocate for clean water
Scientific lead: Liz DeMattia, Duke University Marine Laboratory
Local knowledge expert: Lisa Rider, Coastal Carolina Riverwatch
Focus Area: stormwater management; plastic pollution
This project aims to raise awareness about plastic pollution, and train and engage local high schoolers and communities in citizen science.
Spatiotemporal patterns of algal toxin contamination in small and juvenile fish across Albemarle Sound and its tributaries
Scientific lead: Astrid Schnetzer, NC State University
Local knowledge expert: Carlton Godwin, NCDEQ Marine Fisheries Division
Focus Area: fisheries; toxic algal blooms
This project aims to determine whether consumption of fish from northeastern North Carolina could pose a risk to human health.