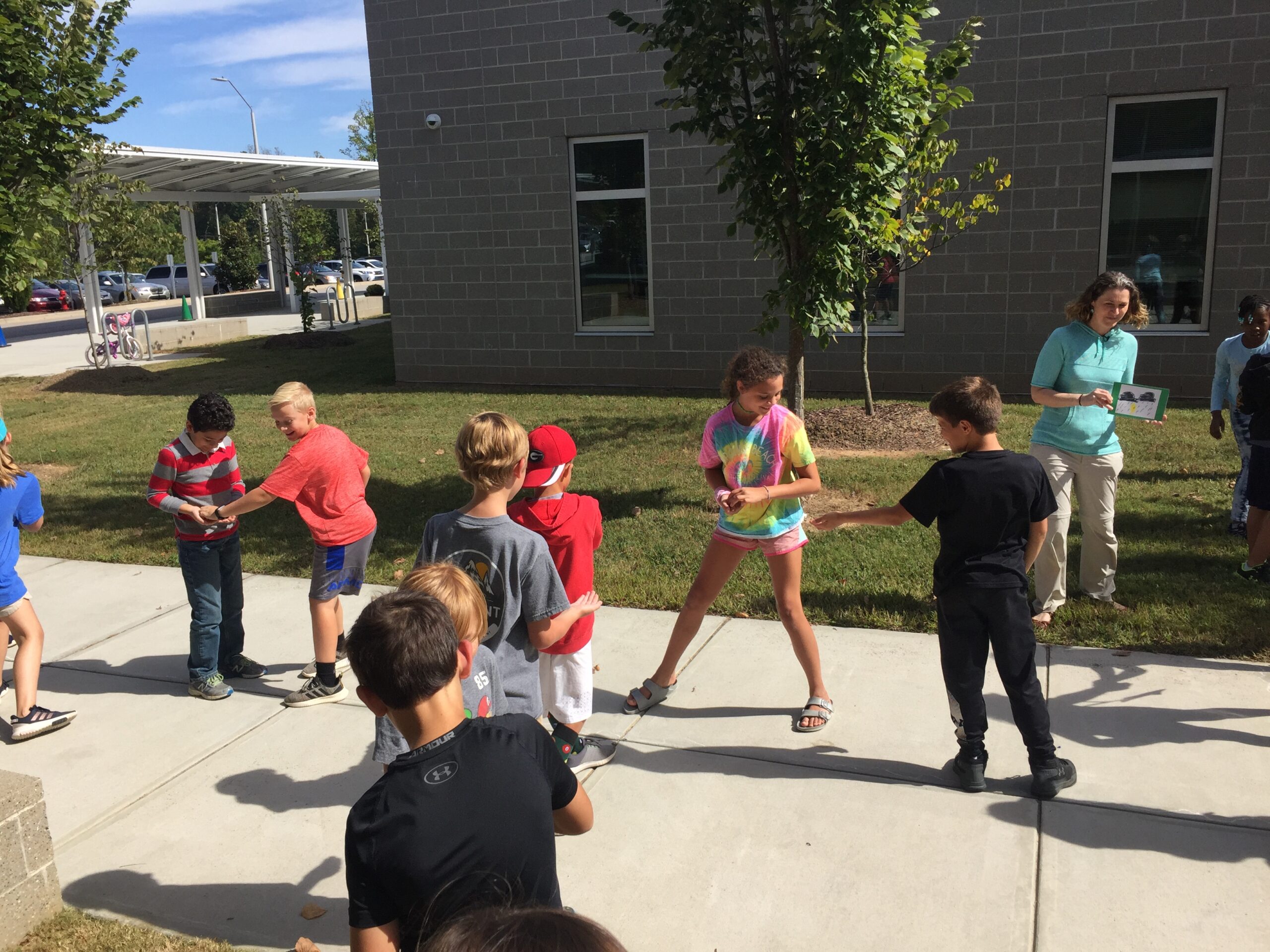 Wake County Green Schools Partnership
The Wake Green Schools Partnership is a collaborative group of school teachers and administrators, informal environmental educators, parents, university, business, local and state government and non-profit community partners. We share common goals of engaging school communities to increase school sustainability and environmental literacy indoors and out.
What We Do
The team seeks to do this by:
Sharing stories and resources for reducing environmental impacts and integrating environmental education across the school curriculum.
Fostering an active network to develop and further school sustainability.
WRRI plays an active role in facilitating and participating in the Partnership. A core team of partners meets regularly to plan and implement opportunities for the network. Some of these activities include a kick-off event for teachers in early 2020 that brought community partners together with 170+ Wake County teachers; a webinar series in 2021; education and engagement with WCPSS leadership on sustainability; and more.
Join our email to keep up with opportunities by emailing christy_perrin@ncsu.edu.
A Partnership is Born
The Wake Green Schools Partnership grew out of a transformative symposium. The University of North Carolina Environmental Finance Center hosted the Wake Green Schools Symposium in February 2019 and seventy representatives of Wake County Public School System teachers, administrators, and facilities; local governments; local nonprofits; and academia attended. The participants learned about and discussed opportunities to support the greening of schools through efforts such as renewable energy, stormwater management, waste reduction and environmental literacy. This meeting of the minds energized the participants in ways they had not imagined. Their overwhelming interest in continuing the work led to the formation of three work teams to advance a new partnership. The Environmental Literacy team found early success and since 2020 has been driving The Wake Green Schools Partnership. In addition to WRRI, WakeUp Wake County , Wake County Environmental Services, NC Division of Water Resources, and of course Wake County Public School System have been key supporters and partners.
We believe this public-private collaborative partnership can serve as a model for supporting sustainability in school systems across North Carolina. If you would like a brainstorm session about your area, contact christy_perrin@ncsu.edu.