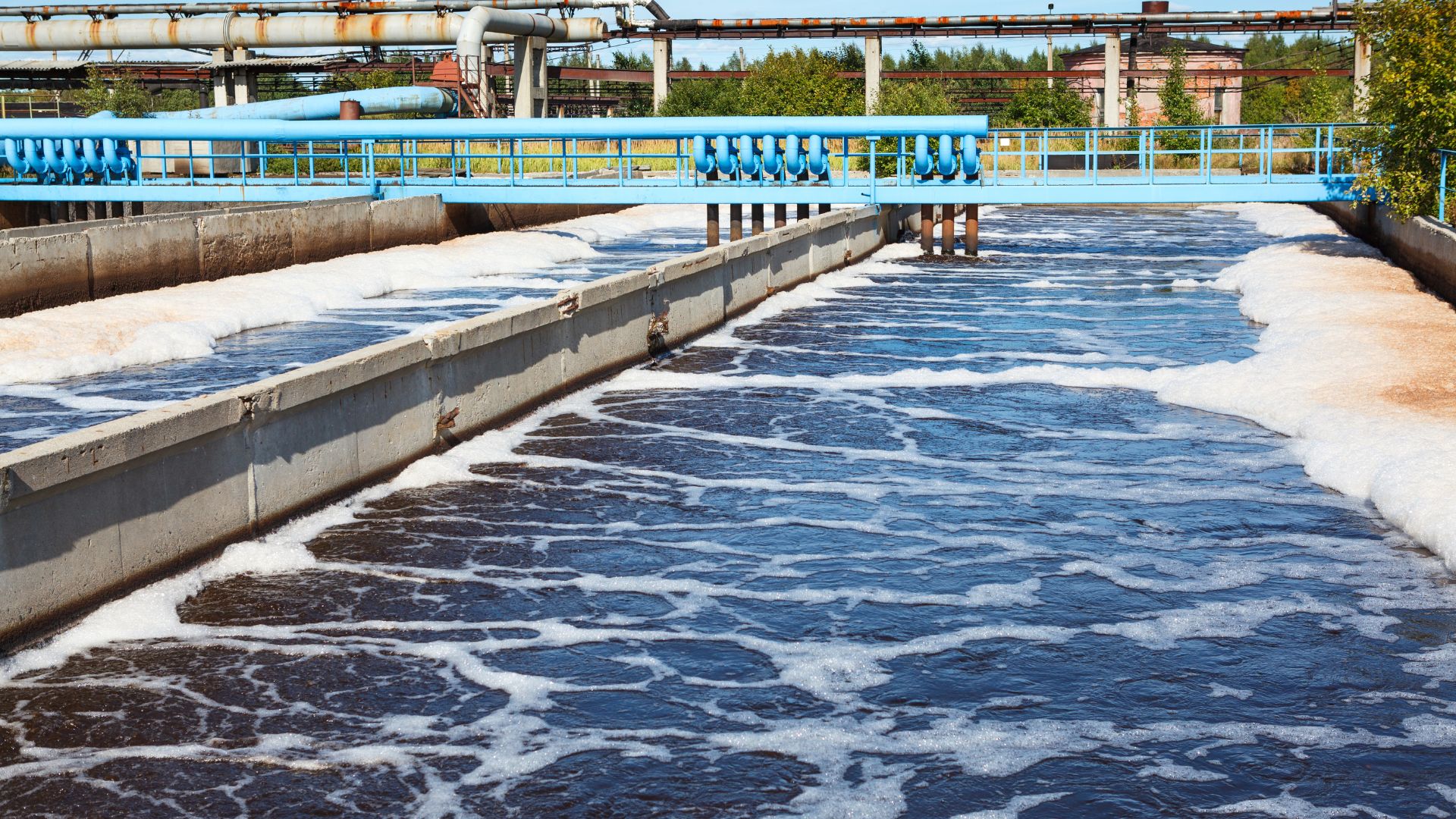 Faculty Research Projects
NC WRRI funds faculty researchers across the state to address a broad range of water resources topics.
Explore Funded Faculty Projects
The table below contains a list of funded faculty projects dating back to 2018. Use the search bar to search particular topics, researchers, or key words. If a final report is available, it has been provided as a hyperlink within the title column. For a list of projects funded prior to 2018, contact John Fear (jmfear@ncsu.edu).
| Project Title | Lead Researcher | Co-PI(s) | Year started | Key Terms | In the News |
| --- | --- | --- | --- | --- | --- |
| Novel Techniques to Enhance Physical and Biological Nutrient Treatment and Recovery at Rural Wastewater Facilities | Michael R. Burchell, NC State University | François Birgand; Praveen Kolar; Ryan Sartor | 2023 | wastewater treatment; duckweed; biochar; wetlands; rural communities; water quality | from NC WRRI |
| Microplastic Sources, Abundance, and Cycling Dynamics in Water, Sediments, and Caddisfly Larvae of a Representative Appalachian Headwater Basin | Jerry Miller, Western Carolina University | Jason Love, Robert Youker, Austin Gray | 2023 | K12 engagement; Haywood county; plastic pollution | from WCU |
| Probabilistic Streambank Erosion Curves for Advancing Assessment and Prediction in the Context of Climate Change | Celso Castro-Bolinaga, NC State University | | 2023 | streambank erosion; climate change | from NC WRRI |
| Improved Quantification of Stormwater Dilution in Wastewater Treatment Plant Influent Using Organic Matter Fluorescence | Christopher (Chris) Osburn, NC State University | | 2023 | sanitary sewer overflow | from NC WRRI |
| Potential Impacts of Lithium Mining on Water Quality in North Carolina | Avner Vengosh, Duke University | | 2023 | water quality; green energy | from NC WRRI |
| A Citizen Science Internship Program to Quantify Racial and Economic Disparities in Lead Levels in Drinking Water Across North Carolina | Caren Cooper, NC State University | Emily Berglund; Valerie Ann Johnson | 2021 | citizen science; contaminants; drinking water; utilities; lead and copper; Shaw University | from NC WRRI |
| Novel Mass Spectrometry Approaches for the Identification of Pesticides and Per- and Polyfluoroalkyl Substances in North Carolina Drinking Water Sources | Erin Baker, NC State University | Detlef Knappe; Catherine LePrevost | 2021 | Drinking Water; PFAS; groundwater; contaminants | from NC WRRI |
| Performance Evaluation of Novel Resins in Flow-Through Columns for PFAS removal from Drinking Water and Treated Wastewater | Orlando Coronell, UNC Chapel Hill | Frank Albert Leibfarth | 2021 | PFAS removal; ionic fluorogel; water treatment | from NC WRRI |
| Fecal Contamination Source Tracking and Forecasting to Support Recreational and Cultural Development in the Black River Watershed | Angela Harris, NC State University | Ryan Emanuel; Daniel Obenour | 2021 | Great Coharie River; E. coli; Coharie Tribe; community engagement | from NC WRRI |
| Enabling Rural Water Utilities to Create, Transfer Information and Use Digital Service Area Boundaries | Ashley Ward, Duke University (formerly Lauren Patterson) | Lilli Watson; Kyle Onda | 2021 | BoundarySync; lead and copper; rural communities; utilities; NCRWA | from NC WRRI |
| Developing a Watershed Prioritization Index to Guide Restoration Initiatives in the Upper Little Tennessee River Basin | Keith Gibbs, Western Carolina University | Diane Styers; Thomas Martin | 2021 | water quality; land cover; sedimentation; restoration | from NC WRRI |
| Heat-Activated Persulfate Regeneration of Ion Exchange Resins for Per- and Polyfluoroalkyl Substance Treatment | Mei Sun, UNC Charlotte | | 2021 | PFAS removal; drinking water | from NC WRRI |
| Data-Driven Analytics Tools to Support Prioritized Management of Stormwater Infrastructure | Nicole Barclay, UNC Charlotte | Michael Smith | 2021 | stormwater infrastrucutre; asset management | from NC WRRI |
| Tertiary Anammox for Sustainable Nitrogen Removal | Tarek Aziz, NC State University | Francis de los Reyes | 2020 | nitrogen removal | |
| Intensification of Anaerobic Digestion: Co-Digestion of Grease Interceptor Waste (GIW) with Thermally Hydrolyzed (TH) and non-TH Biosolids | Francis de los Reyes, NC State University | | 2020 | anaerobic digestion; wastewater utilities; biomethane production | |
| Gaston WaterMap: A webGIS to Inform Private Well Owners in Gaston County of Groundwater Quality | Eric Delmelle, UNC Charlotte | Wenwu Tang; David Vinson; Douglas Shoemaker; Gary Silverman; Marc Serre (UNC Chapel Hill); Samantha Dye (Gaston County Department of Human Health Services) | 2020 | GIS; water quality | from UNC Charlotte |
| Understanding the FOG Deposit Adhesion Mechanism on Different Sewer Line Surfaces | Joel Ducoste, NC State University | Mohammad Ghaz | 2020 | sanitary sewer overflow; FOGs | |
| Treatment of Algal Toxins in Drinking Water with UV/Cl2 and UV/H2O2 Advanced Oxidation | Olya Keen, UNC Charlotte | | 2020 | drinking water; harmful algal blooms (HABs) | from NC WRRI |
| Multidimensional Assessment of North Carolina Community Water System Vulnerabilities | Megan Mullin, Duke University | Amy Pickle | 2020 | community water systems; aging infrastructure; water utilities; low income communities | |
| Assessing Controls on Nutrient Loading at the Watershed Scale Through Data-Driven Modeling | Daniel Obenour, NC State University | Sankar Arumugam; Helena Mitasova | 2020 | watersheds | from NC WRRI |
| Empowering Underrepresented Citizens of Charlotte-Mechlenburg with a Voice and Role in Municipal Stormwater Program Goals | Bryan Patterson, Johnson C. Smith University | | 2020 | stormwater; community engagement | from NC WRRI |
| Biological Condition in NC Urban Streams Phase III: Development of a Web Application | Michael Paul, Tetra Tech | | 2020 | urban streams | |
| Determining the Microbial Culprits of Odor/Taste Issues in City of Durham Drinking Water Reservoirs | Ryan Paerl, NC State University | | 2020 | urban drinking water; Lake Michie; geosmin; MIB; cyanobacteria; T&O compounds | |
| Effects of Extreme Flooding on Water Quality in Areas of Dense Food Animal Production | Jill Stewart, UNC Chapel Hill | Marc Serre | 2020 | flooding; water quality; public health; CAFOs; Hurricane Florence | |
| Understanding Thermal Stratification as a Key Driver of Harmful Cyanobacteria Blooms on the Cape Fear River, NC | Nathan Hall, UNC Chapel Hill | | 2019 | cyanobacteria; harmful algal blooms (HABs) | |
| Treatment of Algal Toxins in Drinking Water with UV/Cl2 and UV/H2O2 Advanced Oxidation | Olya Keen, UNC Charlotte | | 2019 | algal toxins; microcystin | from NC WRRI |
| Adding Additional Model Years and Other Model Refinements to the Updated Neuse Estuary Eutrophication Model | James Bowen, UNC Charlotte | | 2018 | eutrophication; Neuse River Estuary; nitrogen loading | |
| Improving Performance and Examining Expansion of Constructed Wetlands for Tertiary Treatment of Nitrogen from Domestic and Municipal Wastewater | Michael Burchell, NC State University | | 2018 | wetlands; wastewater; nitrate | from NC WRRI |
| Occurrence of Pesticides in North Carolina Private Drinking Water Wells and Identification of Point-of-use Treatment Options | Detlef Knappe, NC State University | | 2018 | pesticides; groundwater | |
| Evaluating Biological Nutrient Removal for Dissolved Organic Nitrogen Quality and its Impact on Phytoplankton Bloom Dynamics in a Eutrophic, Freshwater Reservoir | Hans Paerl, UNC Chapel Hill | | 2018 | nutrient removal; eutrophication; DON; harmful algal blooms (HABs); Jordan Lake | from NC Sea Grant's Coastwatch |
| Hidden Sediment Sources: Locating and Studying Road-draining Gullies Using a Geospatial Model and Field Measurements | Diane Styers, Western Carolina University | | 2018 | sedimentation; LiDAR; GIS | |
Addressing Real-World needs with Community Collaborative Research Grant projects