Contact:  Katie Mosher, North Carolina Sea Grant, 919-515-9069, katie_mosher@ncsu.edu Nicole Wilkinson, Water Resources Research Institute, 919-513-1216, nicole_wilkinson@ncsu.edu Five graduate students are starting new research projects that explore current water resources and coastal issues in North Carolina. These...
Continue reading "WRRI and NC Sea Grant Name Five Graduate Fellows"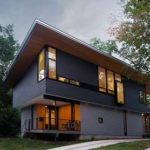 Four land development projects were honored during the seventh annual awards ceremony for the Greater Triangle Stewardship Development Awards Program (GTSDA). These awards recognize development projects in the Triangle area that go above and beyond...
Continue reading "Triangle Area Stewardship Developments Celebrated"