2021 WRRI Annual Conference, March 24-25, 2021
Stay informed with the latest information posted under Conference Updates.
Conference Updates
---
Virtual Annual Conference Sessions Series
WRRI's Third Virtual Conference Session – June 19
Awareness, Engagement and Action Around Water
NC WRRI's third Virtual Annual Conference session discusses recent projects to engage local communities. Speakers present economic development via outdoor recreation, connection with the environment through group cleanups, and education of future community leaders about local watersheds.
---
WRRI's Second Virtual Conference Session
Wetlands Research in North Carolina
Carolina Wetlands Association and NC WRRI hosted a Virtual Annual Conference session on wetlands research in North Carolina, in honor of American Wetlands Month. The webinar offers updates on ongoing studies, as well as news on how wetlands are gaining further protections so they can continue to provide valuable ecosystems services.
---
WRRI's First Virtual Conference Session
Wastewater Treatment Along North Carolina's Changing Coastlines
Wastewater infrastructure is designed to provide safe and efficient conveyance and treatment of sewage to protect human health and the environment. Increasingly though, climate change threatens the effectiveness of this infrastructure, particularly in coastal communities. High-tide flooding and extreme precipitation events, as well as sea level rise, result in immediate and long-term losses of system functionality. These systems are at risk with impaired ability to process contaminants, which may lead to human illness, ecosystem damage and, ultimately, the un-livability of communities that depend on them.
---
Multimedia Project "Dance for the River"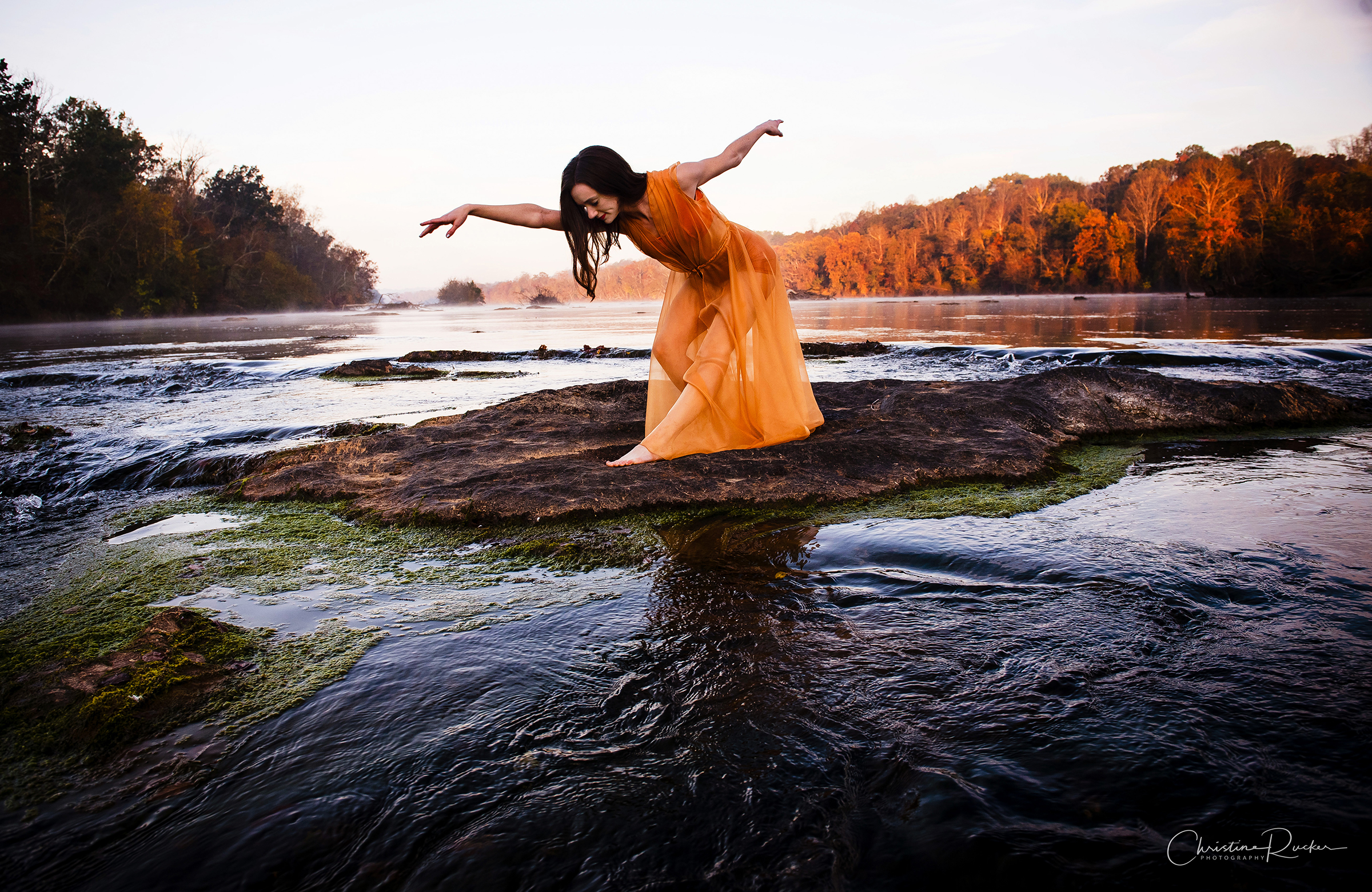 NC photographer Christine Rucker's project connects audiences to the Yadkin River through dance, photography, video and storytelling. See the conference agenda to learn more.
The WRRI Conference Experience
WRRI's annual conference brings together all sectors and all disciplines working in water resources across North Carolina. Here you'll find water utilities, students, consultants, academics, nonprofits, state agency staff, among many others, working across diverse fields such as stream restoration, water supply planning, stormwater management, hydrology, community engagement and many more!
We feature presentations on the latest research and on-the-ground practices and implementation, ample networking opportunities, hands-on interactive sessions to get you out of your seats and working with others to learn new skills and solve problems, student engagement opportunities such as mentoring, exhibitors and highlights such as art, music and dynamic keynote speakers who remind us of the value of the work we do to study, protect and manage water resources.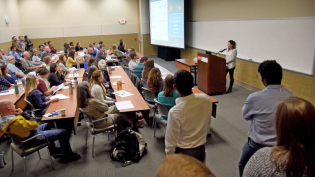 "A focus on water resources; well-planned; good mix of speakers, interactive, and networking!"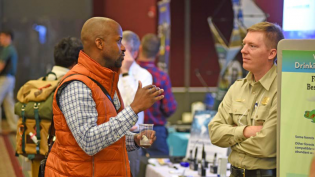 "I love the diversity of the topics covered, location, size, networking ability. Overall, a very professional, organized conference."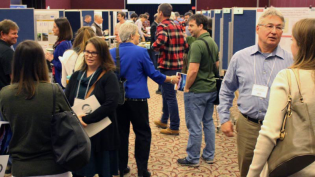 "This was my first WRRI Conference and I was very impressed. Great talks and well organized."