WRRI Annual Conference
March 21-22, 2019
McKimmon Center
Raleigh, NC
Now accepting abstracts for presentations and special sessions.
Support the conference with a sponsorship!
Help others learn more about you and your organization by exhibiting with us.
Students, don't miss the many opportunities for mentorship and career-building opportunities.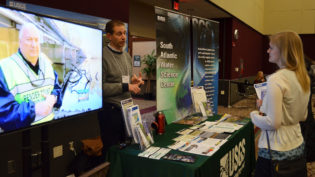 "A focus on water resources; well-planned; good mix of speakers, interactive, and networking!"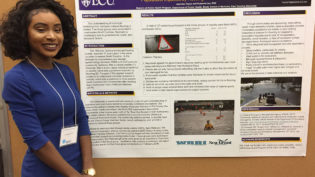 "I love the diversity of the topics covered, location, size, networking ability. Overall, a very professional, organized conference."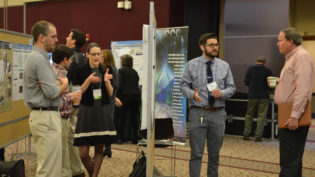 "This was my first WRRI Conference and I was very impressed. Great talks and well organized."
The WRRI Conference Experience
WRRI's annual conference brings together all sectors and all disciplines working in water resources across North Carolina. Here you'll find water utilities, students, consultants, academics, non-profits, state agency staff, among many others, working across diverse fields such as stream restoration, water supply planning, stormwater management, hydrology, community engagement, and much more!
We feature presentations on the latest research and on-the-ground practices and implementation, ample networking opportunities, hands-on interactive sessions to get you out of your seats and working with others to learn new skills and solve problems, student engagement opportunities such as mentoring, exhibitors, and highlights such as art, music and dynamic keynote speakers who remind us of the value of the work we do to study, protect and manage water resources.