2020 WRRI Annual Conference Canceled
Please read statement below under Conference Updates regarding cancellation of this event.
Conference Updates
News
Multimedia Project "Dance for the River"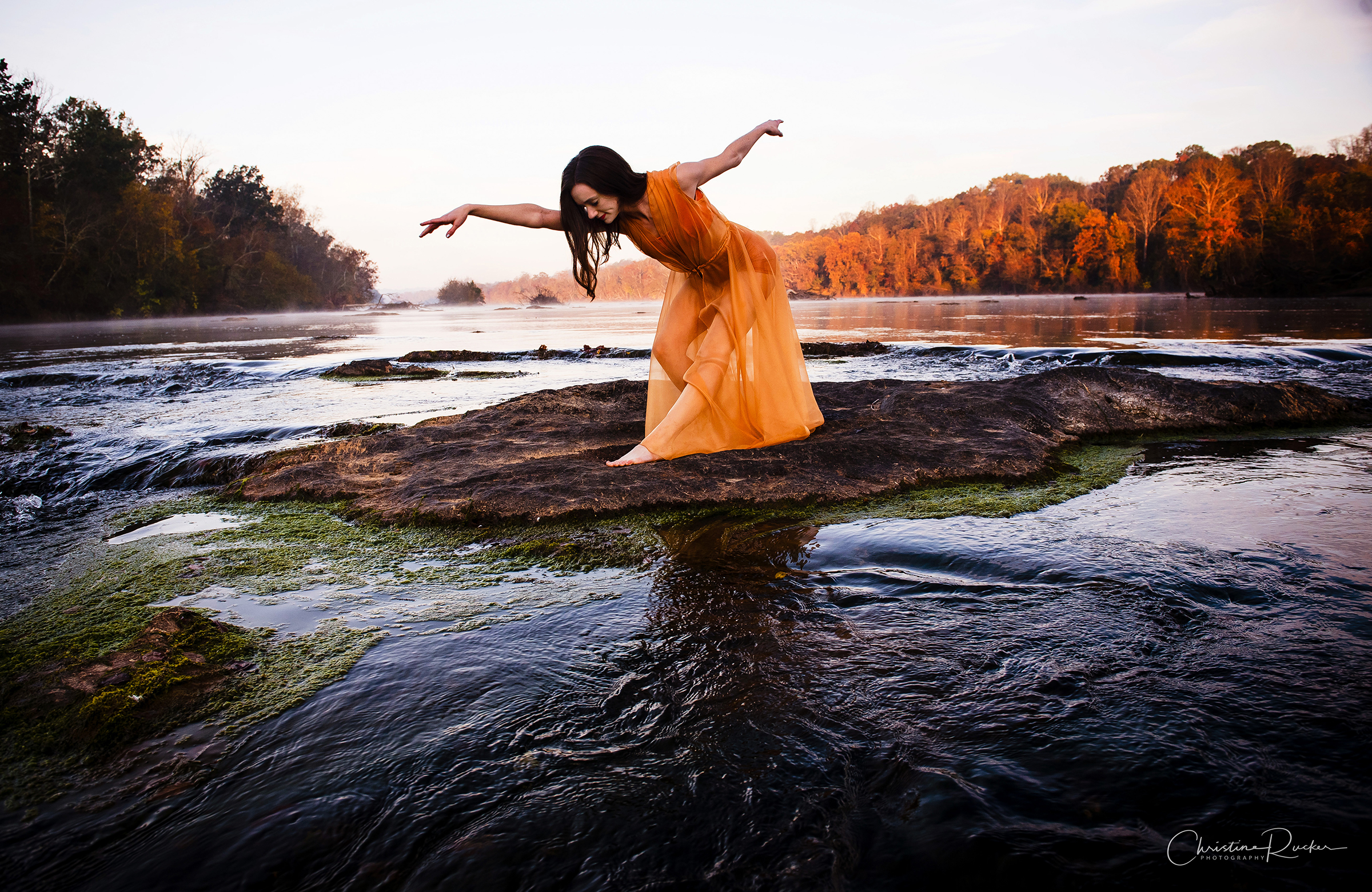 NC photographer Christine Rucker's project connects audiences to the Yadkin River through dance, photography, video and storytelling. See the conference agenda to learn more.
Keynote Scott Berry
The One Water Approach: Strategies for Collaboration
About the Keynote: 21st century challenges demand 21st century solutions. With system-scale thinking and collaborative approaches, we can rise to these challenges and unleash a new era of water management – one that secures economic, environmental, and community well-being for all. We need the One Water approach, and the transformational leaders to help put it into practice.
About Scott: Scott Berry is the Director of Policy and Government Affairs for the US Water Alliance. He leads the Alliance's engagement on policy issues out of their Washington DC office. Previously, he was Director of the Utility Infrastructure Division, Environment, and Trade at the Associated General Contractors of America. There he spent 9 years as their head lobbyist on water infrastructure and water policy issues and member services lead for water, sewer, power, telecom, and underground construction. He has served on the Water Infrastructure Network, the Sustainable Water Infrastructure Coalition, the Common Ground Alliance, and the Waters Advocacy Coalition.
Intro to R for Water Resources Management
This workshop is designed for water resource managers, students and young professionals without prior R experience who are interested in learning how it can help with their water resources work. NCSU Postdoctoral Researcher Sheila Saia leads you through an interactive session to help you learn how R can help you save time on data analysis, easily share your work, keep a record of your data and analyses, learn about open-source tools, and turn your data into quality figures and reports. Saia teaches the pros and cons of using R for water resources work and the use of R to load and plot water-related data, and also offers additional resources for pursuing this new skill.
The WRRI Conference Experience
WRRI's annual conference brings together all sectors and all disciplines working in water resources across North Carolina. Here you'll find water utilities, students, consultants, academics, nonprofits, state agency staff, among many others, working across diverse fields such as stream restoration, water supply planning, stormwater management, hydrology, community engagement and many more!
We feature presentations on the latest research and on-the-ground practices and implementation, ample networking opportunities, hands-on interactive sessions to get you out of your seats and working with others to learn new skills and solve problems, student engagement opportunities such as mentoring, exhibitors and highlights such as art, music and dynamic keynote speakers who remind us of the value of the work we do to study, protect and manage water resources.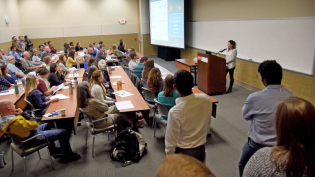 "A focus on water resources; well-planned; good mix of speakers, interactive, and networking!"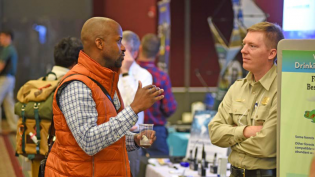 "I love the diversity of the topics covered, location, size, networking ability. Overall, a very professional, organized conference."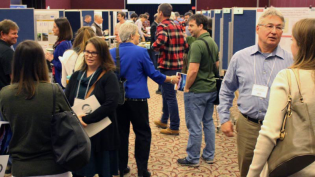 "This was my first WRRI Conference and I was very impressed. Great talks and well organized."