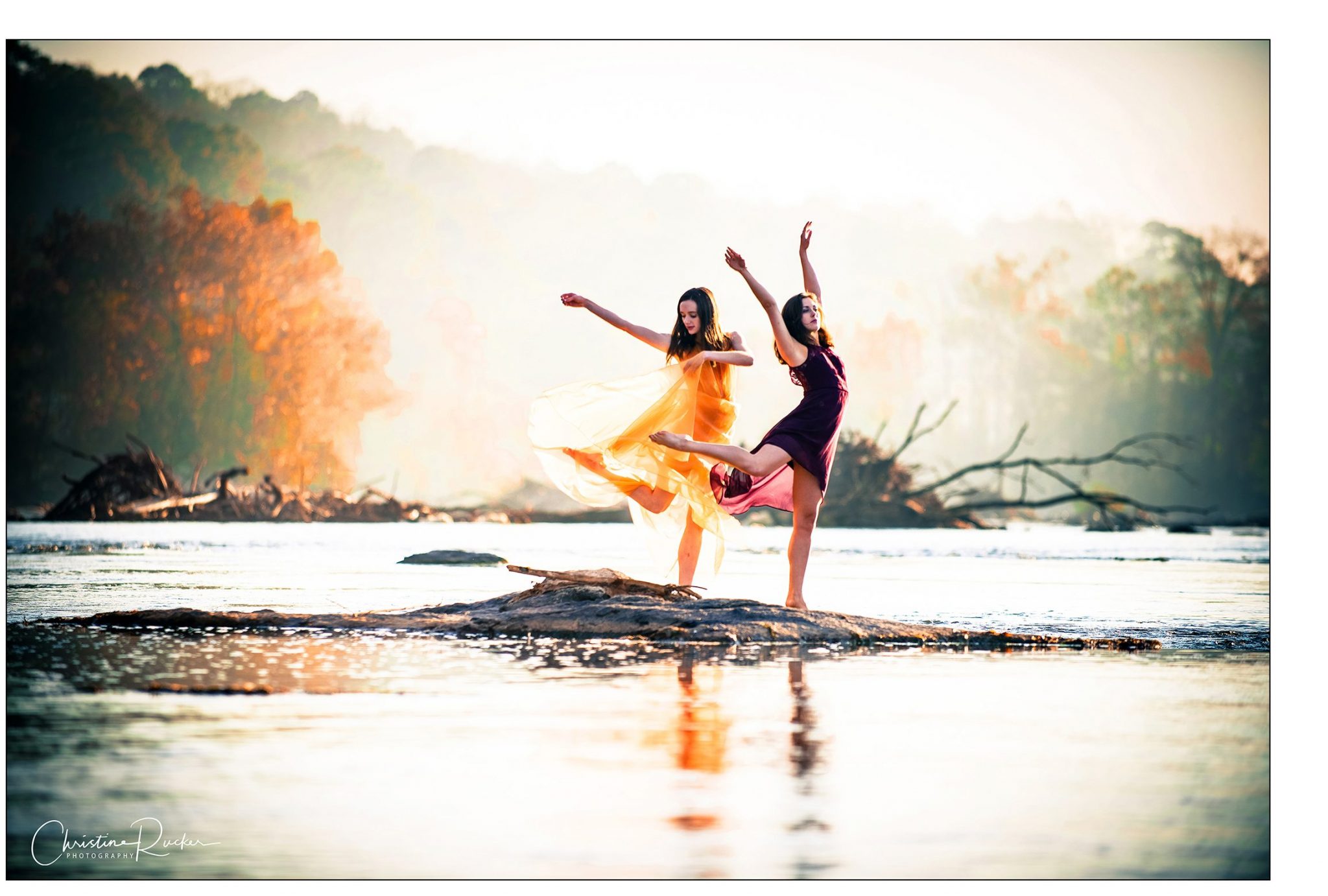 Featured Project: Dance for the River
North Carolina photographer Christine Rucker joins WRRI this year for a special showcase of "Dance for the River." This traveling, multimedia exhibit connects audiences with the Yadkin River through dance, photography, video and storytelling, creating a unique message about clean water through art. It is a collaborative effort between Christine Rucker Photography, the Yadkin Riverkeeper and UNCSA Dance, Wake Forest Humanities Institute and Phoebe Zerwick.
Additional Highlights
Featured Session: Plastics and Water
Facilitated by Linda Booker, director and producer of the documentary film, Straws*, this conference session will highlight research in North Carolina on plastics in our waterways. Presentations will explore chemical constituents in plastic, implications for biological function and species risks with a focus on barnacles and black sea bass, an exploration of local government action and policy solutions, and the role of art, engagement, and campaigns in creating change. The 30-minute film "Straws" highlights concerns and action around single-use plastics. Watch the trailer of Straws here.
Featured Workshop: Intro to R for Water Resources Management
WRRI seeks to offer skill building alongside the many other learning opportunities at each conference. NCSU Postdoctoral Researcher Sheila Saia leads you through an interactive session to help you learn how R can help you save time on data analysis, easily share your work, keep a record of your data and analyses, learn about open-source tools, and turn your data into quality figures and reports. Saia teaches the pros and cons of using R for water resources work and the use of R to load and plot water-related data, and also offers additional resources for pursuing this new skill. This workshop is designed for water resource managers, students and young professionals without prior R experience who are interested in learning how it can help with their water resources work.
Professional Development Credits
WRRI is a pre-approved sponsor/provider for NCBELS (S-0302) and NCBLG. Attendance at the 2019 conference provided 12.5 PDH credits. For Soil Scientists, the conference offered 9.5 CEUs. Future Annual Conference agendas can be expected to offer approximately the same.