NC WRRI requests your financial support. Help us continue to make our Annual Conference the "primary venue" for sharing the great water work happening in our state.
Support the Conference
Our thanks to these 2022 sponsors!
River Level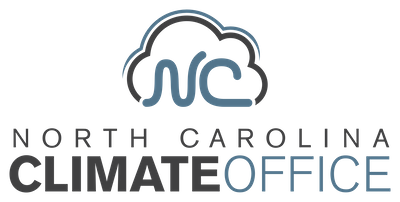 We all value water. Whether for drinking, recreation or business, our prosperity and quality of life depends on it. North Carolina's Water Resources Research Institute (WRRI) works to protect our state's water resources. We educate decision makers and train the next generation of water consumers, water scientists, and water managers. With a modest budget and a small staff, we leverage a lot to provide a robust research and training program.
We are requesting your financial support to cover the costs of the annual research conference, including:
implementing sustainable strategies throughout the event to lower our carbon footprint
awards to the university student poster competition winners
awards to the high school art contest winners
low registration rates for student attendance at the conference
coffee breaks and receptions to fuel participants' brains and facilitate networking
and much more!
Sponsorship Levels
Watershed Level – $2,000
River Level – $1,000
Tributary Level – $500
Every Drop Counts – Minimum Donation of $50
Sponsorships Include:
Visibility to nearly 400 conference attendees
Complimentary registration and exhibit space
Learn more about sponsorship benefits.
What guests are saying...
"It is the primary venue to interact with and hear from scientists, engineers, managers and academia in the water-resources arena in North Carolina." – 2018 Conference Participant