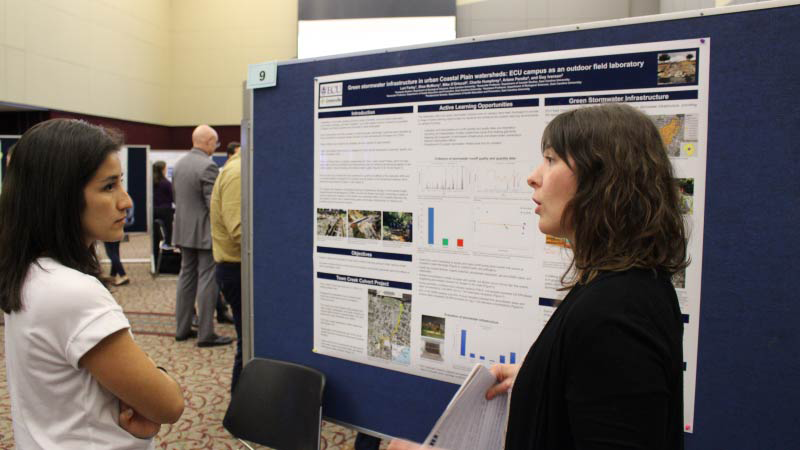 WRRI values students and seeks to create special opportunities for engagement of students and young professionals during the conference. This year, we offer the following opportunities to engage. While geared to students, recent graduates, and young professionals, all attendees are welcome to attend and we are certain that the content will be beneficial to all who participate.
Student Oriented Sessions
Each WRRI conference features special sessions to meet common needs of students and young professionals for information about water resources and hands-on opportunities to build skills that will benefit a career in water resources or other science-related field. Past sessions have included science communication and career panels. See the agenda page for more information about student-oriented sessions.
Student Lightning Talk Competition
All university (undergraduate and graduate) students are eligible to submit abstracts for a chance to participate in the Student Lightning Talk Competition during the 2021 conference. Participants are automatically entered into the competition and will be judged by the attending audience with the winner receiving an award. Space is limited. Abstract submission is open January 25th through February 26th. Plan early for your submission this year.