Foundations
WRRI is a multi-campus program of The University of North Carolina System and is administered at the land grant institution NC State University. It was established in 1965 by executive action of UNC President William C. Friday. NC WRRI is one of 54 institutes of NIWR, the National Institutes of Water Resources, that were authorized by the Water Resources Research Act in 1964 to administer and promote federal and state partnerships in research and information transfer on water relates issues. A Water Resource Research Institute is located in each State, the District of Columbia, and the U.S. Territories of Puerto Rico, Guam, and the U.S. Virgin Islands.
While national guidance is provided by NIWR, WRRI receives its federally appropriated funding through the U.S. Geological Survey's State Water Research Institute Program.  State funding is provided by the General Assembly via NC State University. The Institute also arranges research partnerships and competes for federal, state and foundation grants and contracts.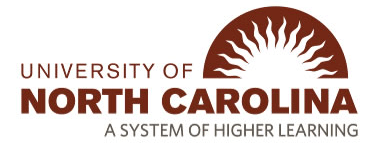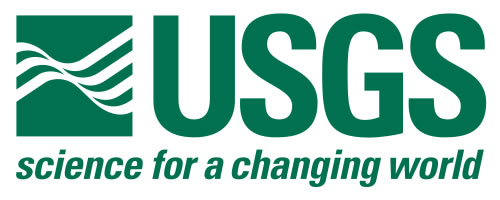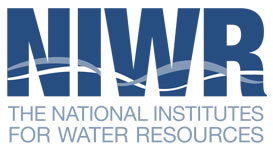 Learn about the WRRI's Strategic Goals and Plans for Implementation to address our state's priority water resource issues.
Mission
NC WRRI and the other water institutes that are part of the National Institutes for Water Resources were created with a common mission to:
Plan, conduct, or otherwise arrange for competent applied and peer reviewed research that fosters

improvements in water supply,
the exploration of new ideas that address water problems or expand understanding of water-related phenomena,
the entry of new research scientists, engineers, and technicians into water resources fields, and
the dissemination of research results to water managers and the public.

Cooperate with other colleges and universities in the state to develop a statewide program designed to resolve state and regional water and related land problems.
In North Carolina, we work across the state and provide an unbiased, academic-based, position neutral approach to addressing water resources issues. Our strategic planning efforts and engagement with our advisory committee ensure that our efforts are directed towards the most pressing priorities that are within our scope and capability to address.
Diversity, Equity and Inclusion
North Carolina's Water Resources Research Institute champions the values of diversity, equity and inclusion. In order to expand, innovate and maximize our program's effectiveness, we recognize we must embed these values in our organizational expectations and daily operations.
We also recognize that societal barriers and challenges mean that we must initiate intentional measures if we hope to fully realize diversity, equity and inclusion in all aspects of our programmatic portfolio.
WRRI's relevance increasingly will rely on how well we embody diversity, equity and inclusion. Visit our DEI statement to learn about the intentional measures we are taking in our hopes to fully realize diversity, equity and inclusion in all aspects of our programmatic portfolio.
Return on Investment
For every $1 in State match received by WRRI, we are able to leverage an additional $2 in funding.
We provide resources across the UNC System, supporting junior faculty and graduate students in particular. Over the last 20 years, WRRI has supported 9 UNC institutions with investments totaling over $13,399,047.
To match drinking water, sewer and stormwater utility needs with university expertise, WRRI manages the Urban Water Consortium and the Stormwater Group. Since 1985, these dues-paying utilities have provided over $3,500,000 to support needs-based research.
We optimize program efficiencies through strategic partnerships resulting in annual recurring savings of over $100,000 to the state of North Carolina.
Prioritizing Education
From 2010-2015, we supported degree activities of over 120 undergraduate/graduate students across 6 UNC campuses.
WRRI programs engage over 100 K-12 students per year in NC public schools.
WRRI education products and services reach over 3,000 individuals each year in universities, local governments and private businesses across the state.
We provide technical and professional support to the NC Dept of Environment and Natural Resources as required by the NC Sedimentation Pollution Control Act. As such, WRRI has helped train over 10,000 erosion and sediment control professionals in 25 years.
From 2010-2015, over 5840 individuals participated in WRRI trainings and received over 600 professional development units.
Advisory Committee
An advisory committee, representing state and federal agencies, industry, local government, and non-governmental stakeholder groups, helps WRRI identify priority issues to address through our research and outreach activities.
Meet the Committee
Kevin Boyer, Water Quality Manager, City of Raleigh Stormwater Management Division; Stormwater Consortium
Mary Giorgino, Associate Director for for Hydrologic Studies, U.S. Geological Survey South Atlantic Water Science Center
Jane Harrison, Coastal Economies Specialist, North Carolina Sea Grant
Allie Dinwiddie, Nonpoint Source Planning Coordinator, NC Department of Agriculture and Consumer Services
Karen Higgins, Water Planning Section Chief, NC DEQ Division of Water Resources
Jason Hunt, Water Quality Planner, City of Charlotte Stormwater Services; Stormwater Consortium
Michael Jordan, Senior Geologist, Environmental Services, Terracon
Gina Kimble, Laboratory Manager, Charlotte Water; Urban Water Consortium
Bill Kreutzberger, retired, formerly of CH2M Hill Global Business Group
Jeff Lineberger, Director, Water Strategy & Hydro Licensing, Duke Energy; Vice Chair, Catawba-Wateree Water Management Group
Caroline Loop, Deputy Environmental Services Director, Wake County
Kim Matthews, Senior Manager, Environmental Sciences & Engineering, RTI International
Eric Romaniszyn, Executive Director, Haywood Waterways Association
Mary Tiger, Sustainability Coordinator, Orange Water and Sewer Authority; Urban Water Consortium
Brian Wrenn, Director, NC DEQ Division of Energy, Mineral, and Land Resources
Service
WRRI directors and staff have a long history of service on state and local boards, committees and commissions that move water resources efforts forward in NC and nationally. Currently, we serve on the following:
NC Sedimentation Control Commission
Greater Triangle Stewardship Development Association Board of Directors
NC Nutrient Criteria Implementation Committee
NC Water Resources Association Board of Directors
NC Defense Coastal/Estuarine Research Program Regional Coordinating Committee
National NIWR-USGS Partnership Committee
Universities Council on Water Resources