NC WRRI Research Funding Opportunities: Webinar Set for Aug. 23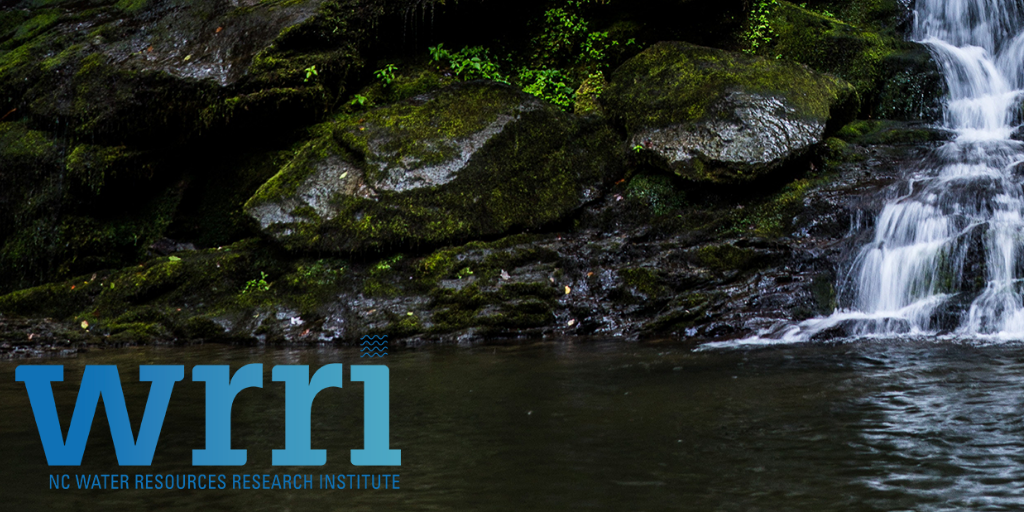 Potential applicants for open funding opportunities from the NC Water Resources Research Institute can join a webinar on Tuesday, Aug. 23 at 10 a.m.  Register here:  go.ncsu.edu/wrri_rfp_info_webinar.
The North Carolina Water Resources Research Institute (WRRI), along with the U.S. Geological Survey 104(b) program, is requesting faculty pre-proposals and student full proposals for 2022-2023 water resources research and information-transfer projects.
Faculty pre-proposals are due Friday, Sept. 16, 2022, at 5 p.m. Full student proposals are due Monday, Oct. 3, 2022, at 5 p.m. Faculty will be notified in early November if they are invited to submit a full application.
This funding opportunity is designed to foster the exploration of new ideas to improve water supply reliability, expand understanding of water and water-related phenomena, as well as encourage new research scientists, engineers, and technicians to enter into water resources fields. Researchers should include plans to disseminate their research results to water managers and the public. The overall goal is to develop a statewide program designed to resolve state and regional water and related land issues.
In collaboration with the USGS 104(b) program, WRRI has a particular interest in research aiming to improve water supply reliability and research to develop novel ideas for addressing water issues and phenomena. Grant recipients may also work together with the state's Urban Water Consortium (UWC) and Stormwater Consortium (SWC) to apply research to water and wastewater utilities and North Carolina's municipal programs.
RESEARCH PRIORITIES
Full description of research priorities for the 2022-2023 funding period are provided in the official Request for Proposals, available online. Here are highlights:
Non-point source pollution management concerning operational research and infrastructure; pollutant removal processes and credits; and impervious cover impacts and mitigation.
Drinking water, wastewater, & water infrastructure, focusing on water treatment and management; water affordability; emerging contaminants; and climate change impacts on water resources.
Groundwater & surface water, specifically the regulated and unregulated contaminants of concern (PFAS and others) that are impacting North Carolina waters; impacts of microplastics in North Carolina waters; human impacts on groundwater and/or surface water availability and quality in North Carolina; and hydrogeological interactions of surface water and groundwater resources in rural and urban settings, in support of sustainable consumptive and non-consumptive uses.
Ecosystem management, particularly harmful algal blooms in the Albemarle region; watershed scale approaches to sources, transport and fate of nutrients, sediments and other contaminants in North Carolina riparian ecosystems; new aquatic invasive species to be accounted for during watershed planning; innovative approaches to nuisance flooding of river basins; and climate change-altered weather patterns impacting watershed planning effectiveness.
WRRI encourages the participation of research scientists, engineers and technicians who are new to the water-resource field, as well as students and faculty from historically underrepresented backgrounds in the sciences.
Faculty and student researchers interested in applying for WRRI-USGS 104(b) program funding can find more information and the full Request for Proposals (RFP) on the NC WRRI website: wrri.ncsu.edu/funding/
For more information, contact:John Fear (jmfear@ncsu.edu) or Kaitlin Tucker (ktucker@ncsu.edu) at first by email and a phone call can be scheduled.