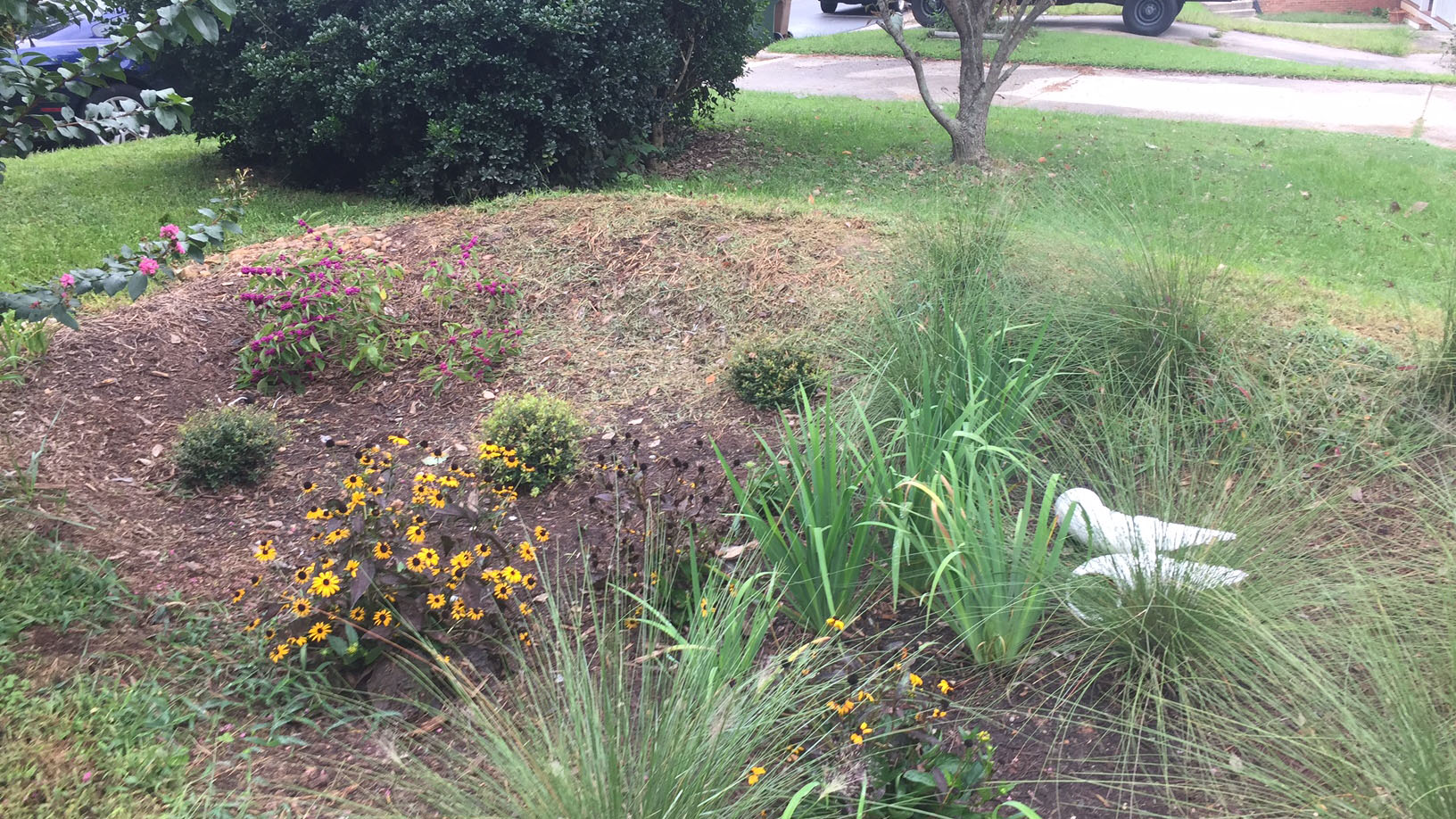 Why Rainscape?
Rainscapes are landscape enhancements that reduce stormwater runoff from properties. WRRI invites you to install rainscapes to help improve your local waterway while enhancing your property. Check with your municipality's stormwater staff, or your county's Soil & Water Conservation District and Cooperative Extension staff for local assistance.
Most rain that falls on hard surfaces like roofs, driveways, roads, and parking lots flows directly to local waterways. These high flows carry pollutants, cause flooding, erode streambanks and disturb habitat. In contrast rainfall on natural surfaces like forests and meadows soaks into the ground, replenishing groundwater and streams. Rainscapes simulate natural drainage to intercept, capture and absorb rain into the ground.
Rainscaping helps to reduce: stormwater runoff from properties, drainage problems, pollution entering streams, water use during dry spells, water bills, mowing, fertilizer and pesticide use, and home heating and cooling costs. It helps to enhance aesthetics, bird and wildlife habitat and property values.
Factsheets
Ways to Rainscape