Developing Optimized PFAS Removal Technology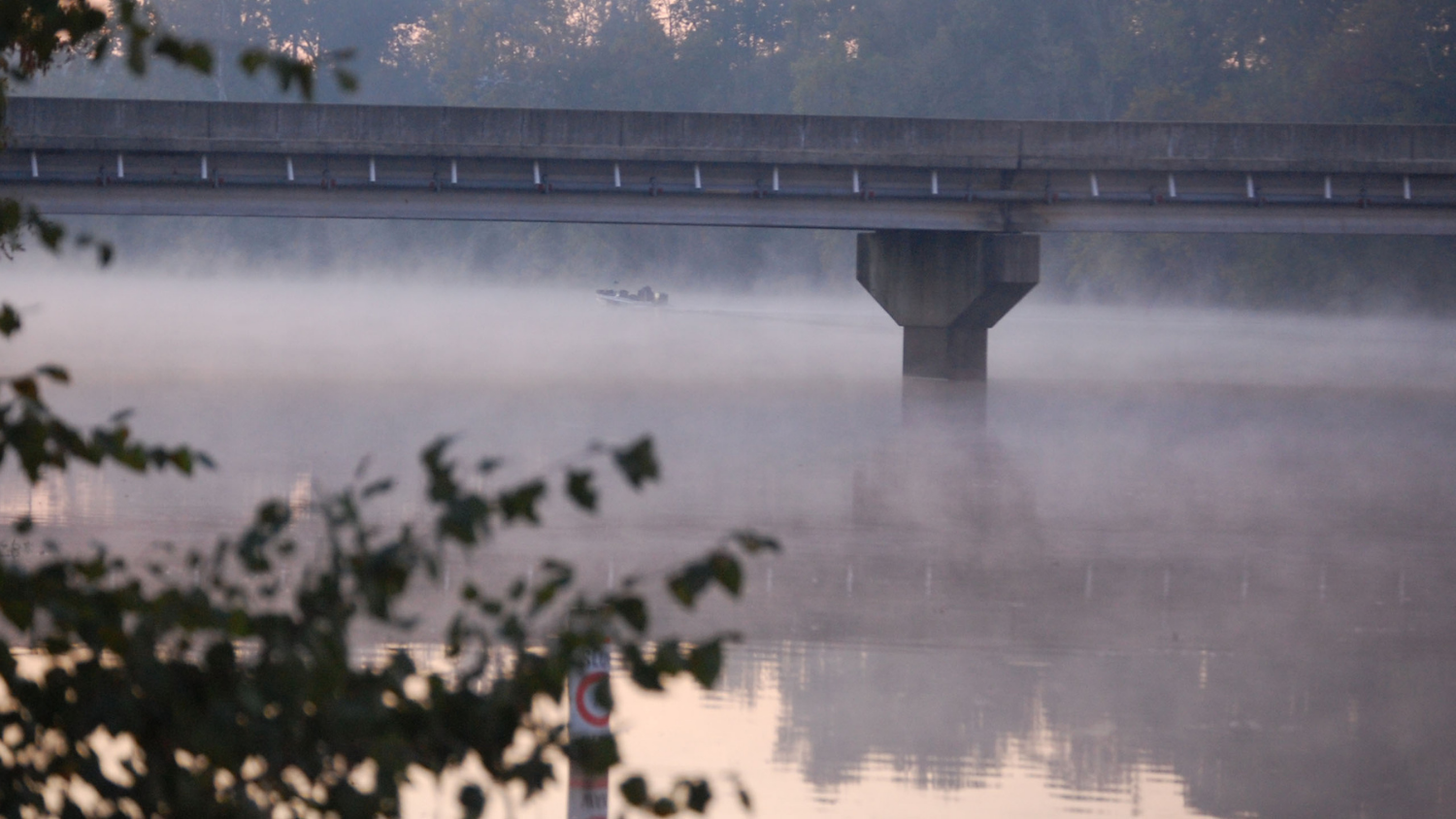 Through developing optimized PFAS removal technology, UNC-Chapel Hill's Orlando Coronell and Frank Leibfarth aid in efforts to remove the contaminant from water systems.
Exposure to per- and poly-fluoroalkyl substances (PFAS) has grown into a public health issue in recent years. Many industrial and consumer products contain one of these substances, such as water- or stain-repellent coatings in consumer products and fire-fighting foams. These substances are toxic and long-lasting in the ecosystem. PFAS pollution in water is a global cause for concern, and multiple recent studies have detected high concentrations of PFAS in drinking water and wastewater effluent right here in North Carolina.
Although there are water treatment mechanisms and processes currently in use that remove PFAS from the state's waters, these mechanisms and processes still suffer from relatively low capacity and low ability to target PFAS chemicals, hampering their effectiveness. Thus, the development of more optimized PFAS removal technologies is of great importance for the public health of communities across the state and beyond.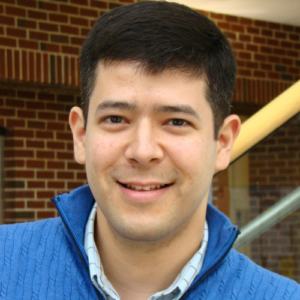 With funding from the NC Water Resources Research Institute (WRRI), two researchers at the University of North Carolina at Chapel Hill are working to identify ways to remove PFAS from drinking water and treated wastewater. Orlando Coronell, an associate professor in the Department of Environmental Sciences and Engineering, and Frank Leibfarth, an assistant professor in the Department of Chemistry, are leading the project.
John Fear, deputy director for the state's WRRI and Sea Grant programs, notes: "PFAS is a ubiquitous issue being dealt with across NC. WRRI is pleased to support research aimed at finding additional tools to help address this contaminant."
They seek to develop optimized PFAS removal technology by studying the relevance of ionic fluorogel (IF) resins as a possible effective method to remove PFAS from water. The ionic fluorogel resins combine ionic interactions – electrostatic interactions, in which a negatively charged material attracts positively charged pollutants and vice versa – and fluorous interactions – which are when molecules containing fluorine are preferentially drawn toward materials with fluorine in their structure.
To target and remove PFAS from water, selectively over background contaminants, the ionic fluorogel resins apply both ionic and fluorous interactions to capture PFAS – a large group of man-made fluorocarbon toxins that contain fluorine in their molecular structure. By taking advantage of the fluorophilic interactions between the resins and PFAS, there is a possibility of enhancing the efficacy of PFAS removal.
"In terms of removing novel contaminants from water, such as PFAS, we hope to demonstrate that selective sorbents [materials that easily collect contaminants of interest when the sorbent and contaminant are in contact] for emerging contaminants can be designed by building on fundamental principles from chemistry and engineering. Through resin synthesis and evaluation, we aim to understand and advance opportunities to develop technologies that are competitive with existing commercial alternatives."
The project is focused on specific criteria regarding the benefits of the resin technology, which Coronell explains, saying, "We aim to understand the efficacy of ionic fluorogels to remove PFAS in terms of their capacity for PFAS [how much PFAS can be removed per gram of fluorogel], their specificity for PFAS [how well they remove PFAS over background contaminants], and their ability to remove a broad range of PFAS [since there are different types of PFAS], especially those that are poorly removed by existing commercial sorbents."
Coronell and Leibfarth chose to work on this topic because of the public health concern that PFAS has posed, especially in North Carolina. Most North Carolinians are most likely familiar with the presence of GenX, a prominent type of PFAS, in the state's waters, considering the media coverage in recent years.
Project Progress
With this exciting project still in progress, the research team has been able to demonstrate their initial findings about the PFAS removal capabilities of ionic fluorogels.
Through preliminary testing, Coronell and Leibfarth found that the fluorogels were superior to commercial sorbents in laboratory experiments. The team is currently obtaining more data to support the preliminary findings. They are conducting investigations through tests of natural water from North Carolina to water laced with PFAS, while performing parallel studies using commercial sorbents to continue the comparison between those chemicals and ionic fluorogels.
"We have demonstrated, at bench scale, that ionic fluorogels have high removal capacities, specificity for PFAS over background organic matter, and are effective for the suite of long- and short-chain PFAS we evaluated, including GenX," Coronell says.
This WRRI-funded project is a follow-up of a previous project funded by the North Carolina Policy Collaboratory (NCPC) as part of the North Carolina PFAS Testing (PFAST) Network, in addition to subsequent funding from the NCPC and the UNC Institute for Convergent Science (ICS).
"With this previous funding, our laboratories developed and performed initial testing of ionic fluorogels and gathered sufficient evidence that gave us confidence that ionic fluorogels were a very promising sorbent for the removal of PFAS from water. This led us to continue this line of work and seek support from WRRI for the further evaluation of ionic fluorogels, with a focus on testing under conditions relevant to real-world use," Coronell explains.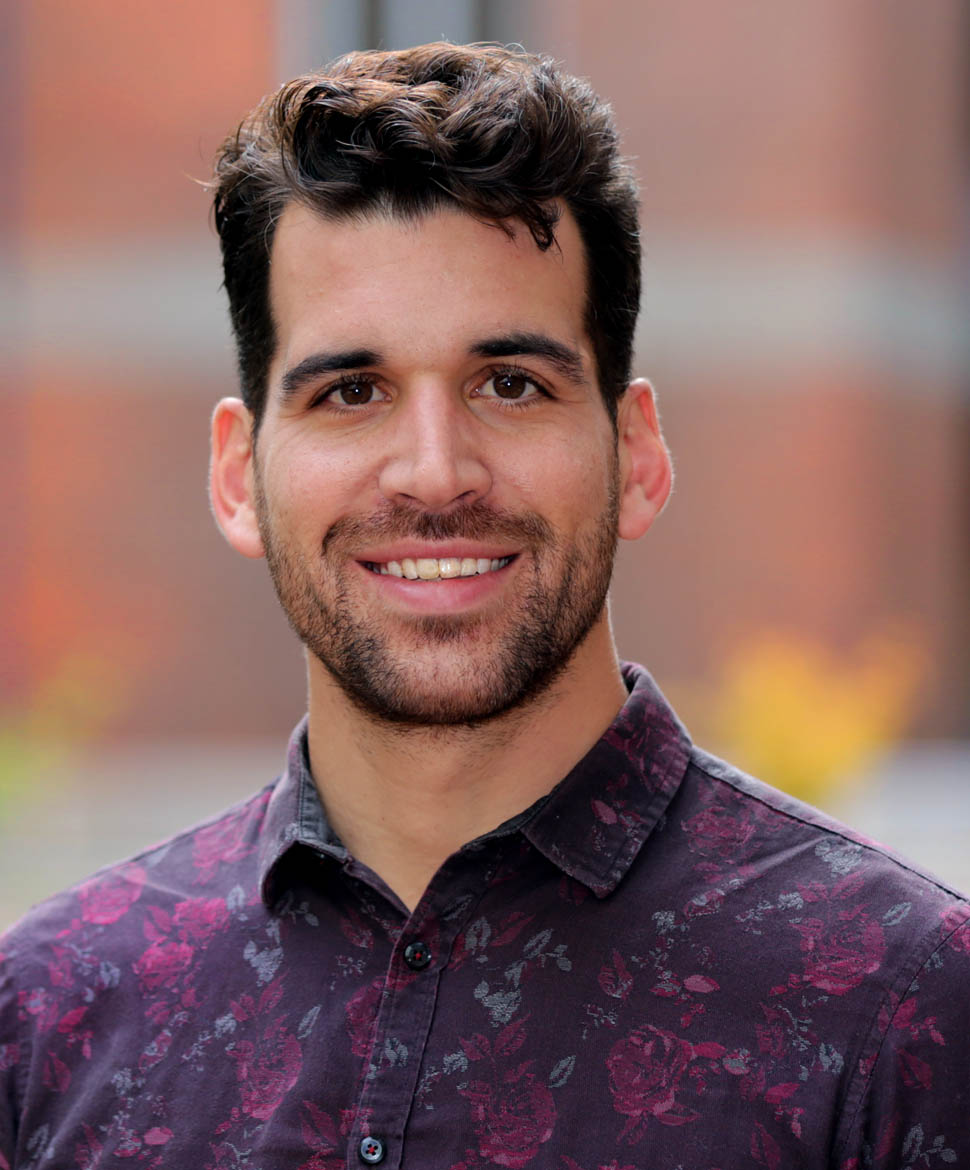 This project represents a collaboration between not only the laboratories of Frank Leibfarth, a chemist, and Orlando Coronell, an environmental engineer, but also multiple water treatment facilities across the state, who have committed to contribute to the project by providing water samples for numerous tests.
Real-World Impacts
There are real-world implications of this research, with real-world hopes for its use. Coronell and Leibfarth hope ionic fluorogels will prove to be effective alternatives for PFAS removal from various water resources in "realistic operational conditions."
Coronell states the potential of research results, saying, "PFAS are a problem for both drinking and wastewater facilities, as well as for homeowners who obtain their water from private wells. Our research has the potential to benefit all these applications, namely, centralized drinking and wastewater treatment, as well as home water treatment."
Coronell, Leibfarth and their team are encouraged by their early successes and are hopeful they can achieve even more with further research.
"It takes work to get there, including support to researchers from entities such as universities, the NCPC, WRRI, water treatment facilities, etc. but working together, we hope to get there."
All in all, with Leibfarth's polymer chemistry background and expertise and Coronell's clean water and energy technology prowess, the collaboration has the potential to assist many communities in combating the public health issue of PFAS. If ionic fluorogels prove to be effective in removing PFAS, this technology could become a beacon of hope for communities dealing with this family of forever chemicals.
For more information regarding Coronell and Leibfarth's work and that of their research groups, visit the Coronell Research Group and Leibfarth Research Group pages.
View summaries of the other 2021-22 WRRI faculty research projects here: WRRI's 2021 Faculty Researchers Announced.
Opening Image: Cape Fear River; Source: Donald Lee Pardue, Flickr