New Community Collaborative Projects Amplify Overlooked Stories, Engage Aspiring Scientists and More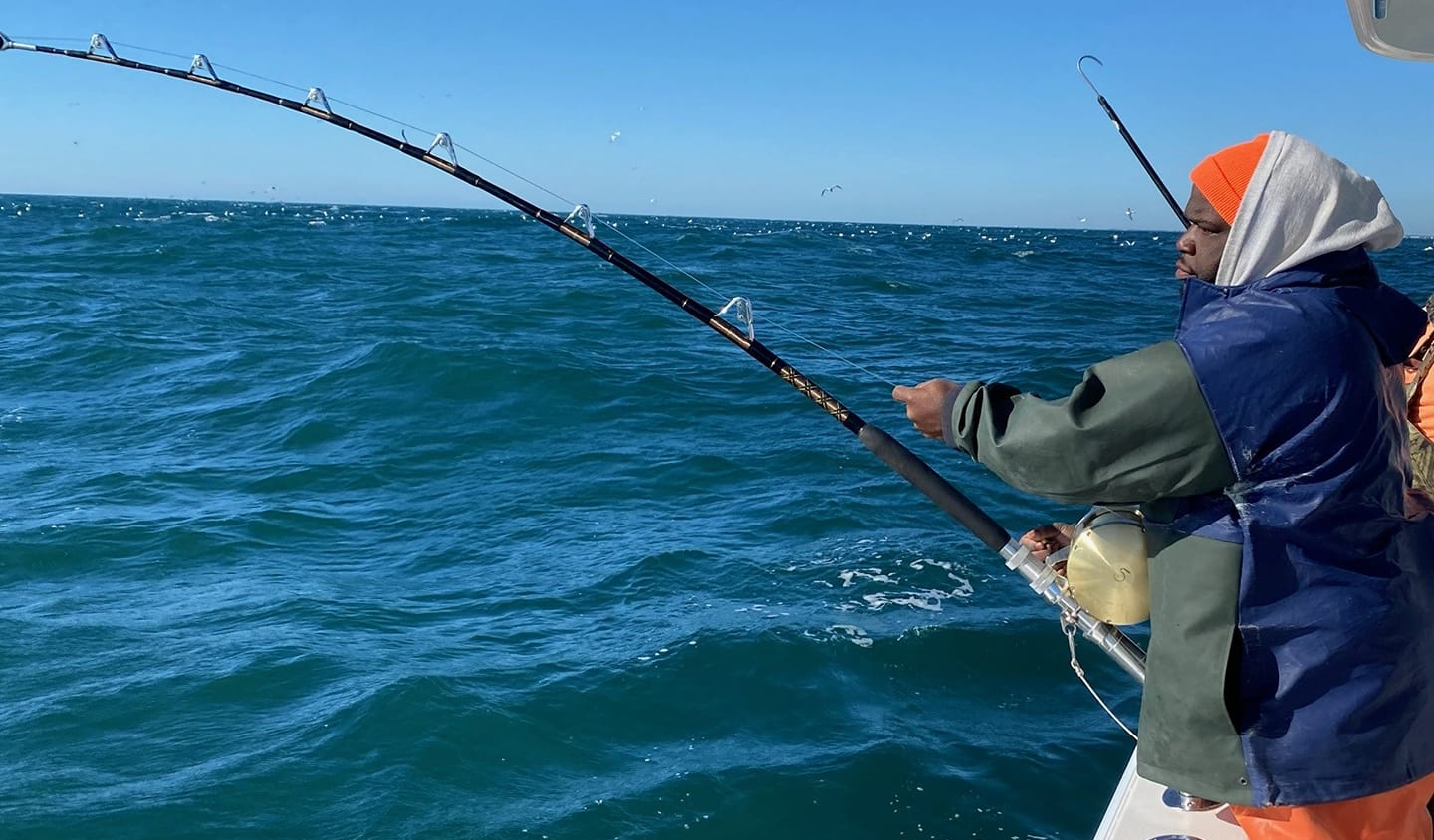 Contact:
John Fear, jmfear@ncsu.edu
Katie Mosher, kmosher@ncsu.edu
Four new projects in North Carolina are launching this year as part of the Community Collaborative Research Grant Program (CCRG).
North Carolina Sea Grant and N.C. Water Resources Research Institute (WRRI) administer the CCRG Program in partnership with the William R. Kenan Jr. Institute for Engineering, Technology and Science (KIETS).
"Each CCRG project is jointly led by a researcher and a community member, combining scientific knowledge with local expertise to address North Carolina's pressing issues, including water topics," says John Fear, deputy director of North Carolina's Sea Grant program and WRRI. "The collaborative and community-centered approach sets these projects up for success."
The new projects will focus on: increasing awareness of African Americans in the fishing and seafood industries; engaging communities in local water monitoring; mobilizing youth to decrease plastic pollution in coastal waterways; and testing fish for algal toxin contamination to protect human health.
"The programs we have supported and continue to support engage inspiring leaders who are developing solutions to address issues that affect the lives of all North Carolinians and in particular vulnerable communities. These programs engage researchers, community leaders, teachers, faculty and students from K-12 and higher education, non-profit, business, and government leaders." Says Raj Narayan, Associate Director of KIETS.
The new CCRG projects are:
Recognizing African American Participation in the North Carolina Seafood Industry
Led by Barbara Garrity-Blake, president of NC Catch and cultural anthropologist at Duke University Marine Laboratory, and John Mallette, commercial fisherman and owner of Southern Breeze Seafood, this project will document and share the stories of an underrepresented community of people who have long been vital to the fishing and seafood industries. Follow NC Catch on twitter, facebook, and instagram for updates on this project.
Embracing ways to engage research in the Walnut Creek watershed
Led by Samantha Krop, Neuse Riverkeeper at Sound Rivers, Inc and Angela Allen, director of the environmental technology and management program in the Department of Forestry and Environmental Resources at NC State's College of Natural Resources, this project will provide the local community with training to monitor and advocate for water quality improvements in Little Rock Creek in Raleigh. The Walnut Creek Watershed was recently designated by the EPA as the 21st location to join the Urban Waters Federal Partnership program. Stay involved with what's happening in Walnut Creek by subscribing to the Walnut Creek Wetlands Community Partnership email list. 
Connecting citizen science and youth action within local coastal communities to decrease plastic in our stormwater and advocate for clean water
Led by Liz DeMattia of Duke University Marine Lab and Lisa Rider of Coastal Carolina Riverwatch, this project aims to raise awareness about plastic pollution, and train and engage local high schoolers and communities in citizen science. Support this project by adopting a drain in your community.
Spatiotemporal patterns of algal toxin contamination in small and juvenile fish across Albemarle Sound and its tributaries
Led by Astrid Schnetzer of NC State University's Department of Marine, Earth, and Atmospheric Sciences, and Charlton Godwin of NC Department of Environmental Quality's Marine Fisheries Division, this project aims to determine whether consumption of fish from northeastern North Carolina could pose a risk to human health.
"The Kenan Institute for Engineering, Technology & Science at NC State University is privileged to be part of this community in support of these programs. We remain grateful to the NC Sea Grant and WRRI and the individuals leading these CCRG projects for their tremendous leadership and partnership." Narayan adds.
Read more about Community Collaborative Research Grants.
Get Involved
Follow NC WRRI and NC Sea Grant on social media for updates on these and other funded projects
Identify your local watershed and become a water resources steward in your community!