WRRI's Walnut Creek Wetland Community Partnership Recognized for Environmental and Community Impacts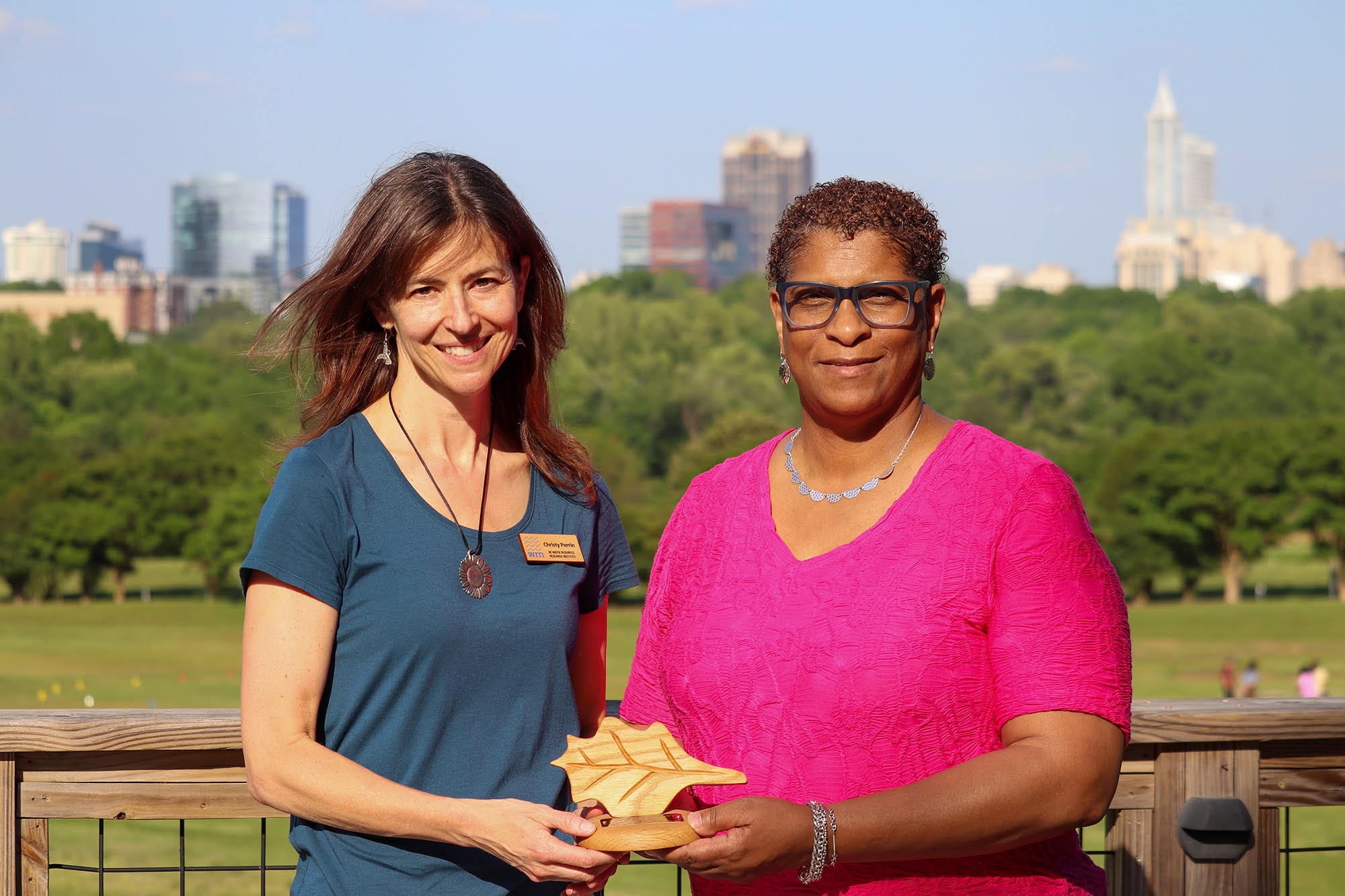 The Walnut Creek Wetland Community Partnership (WCWCP) received two awards from the City of Raleigh during the Earth Day Celebration on April 21 at Dix Park: The Raleigh Environmental Stewardship Award, which recognizes individuals and organizations that show environmental leadership and whose work acknowledges the relationship between the environment, economics, and social justice; and the Dare to Be Green Award for taking innovative approaches to environmental stewardship while fostering effective collaboration.
Background
The WCWCP began in 2013 and is organized by Christy Perrin, sustainable waters and communities coordinator for NC Water Resources Research Institute and NC Sea Grant. Among its partners are: NC State and Shaw University, City of Raleigh, nonprofits including Saint Ambrose Episcopal Church, Partners for Environmental Justice, Carolina Wetlands Association, and The Conservation Fund; businesses; local schools; and residents of Rochester Heights, Biltmore Hills, and other communities near the Walnut Creek wetlands.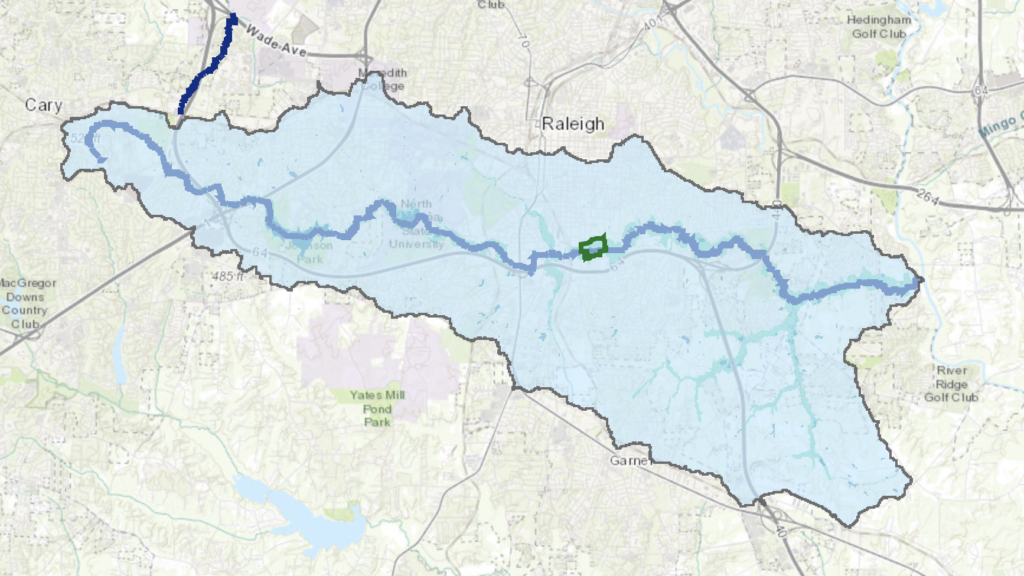 Two historically Black neighborhoods, Rochester Heights and Biltmore Hills, located south of Walnut Creek Wetland Park, fall within and near the floodplain and have been the recipients of frequent, disproportionate, and increasing flooding and property damage from stormwater due to increasing development upstream. WCWCP was formed to bring community members, researchers, and partners together to address environmental injustices and community needs in this area. The partnership began with focus groups to hear residents' concerns and to create a home base for education and engagement around stormwater, flooding, and related issues. Over the past decade, it has facilitated completion of a range of projects around Walnut Creek Wetland Park.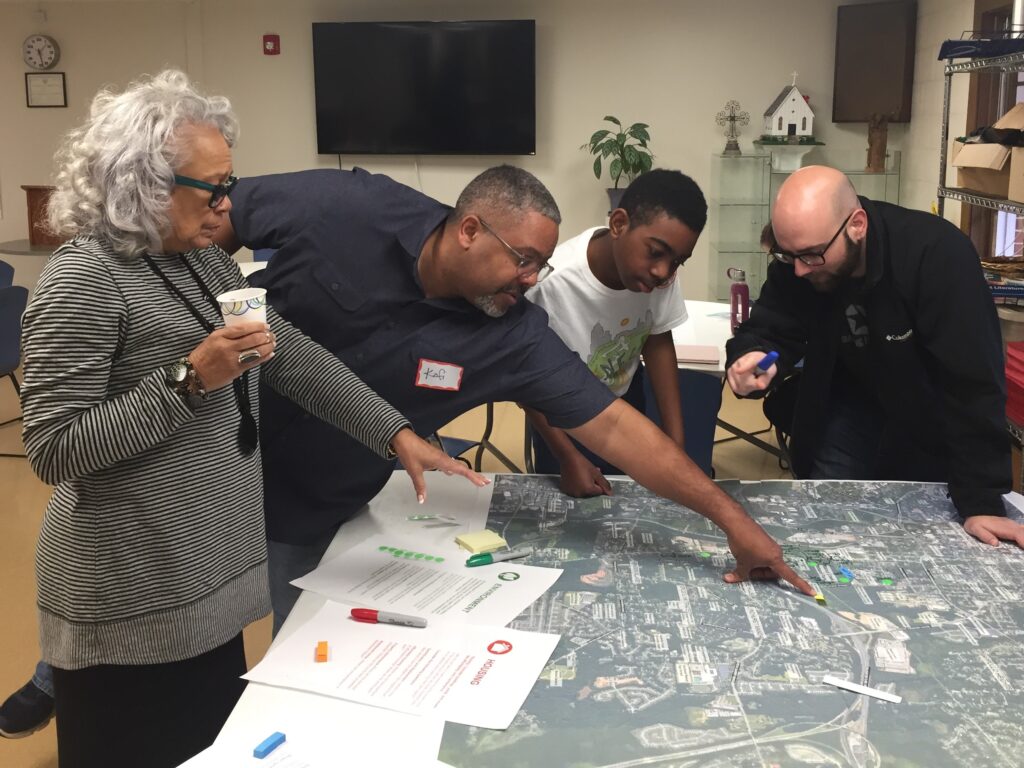 Current Projects
Parks with Purpose: Bailey Drive Gateway will result in creation of a new green park facility and southern entrance into Walnut Creek Wetland Park that will celebrate local history, culture, and the natural environment. This project is funded by The Conservation Fund.
Biltmore Hills Park Green Stormwater Infrastructure will address nuisance flooding of Rochester Heights Creek and reduce stormwater runoff from Biltmore Hills park.
Rochester Heights Creek project aims to address erosion along the creek and reduce impacts that common rain storms have on homes along Rochester Heights creek.
Stewardship Crew works regularly to organize litter cleanups and community events, pull invasive species, plant native species, and test water quality in wetland streams. The crew will continue stream monitoring alongside Sound Rivers and NC State College of Natural Resources as part of a recently funded Community Collaborative Research Grant project.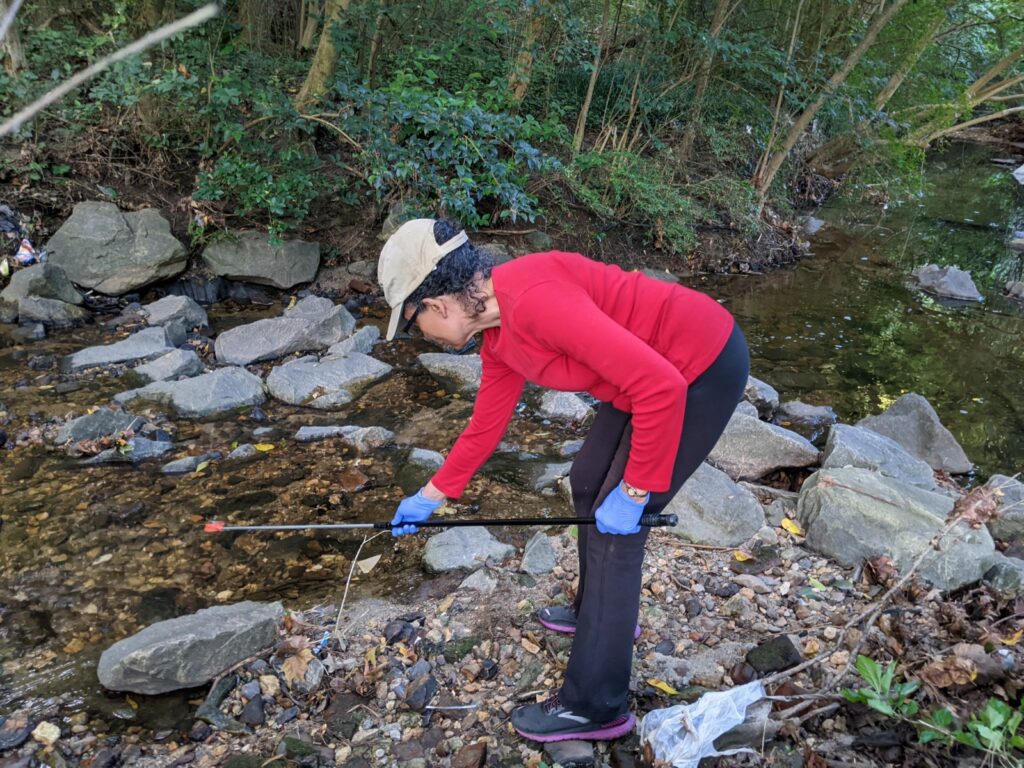 The Work Continues
"Christy's efforts have helped build a sustainable partnership that has become a stewardship model for other urban watersheds in North Carolina, and the work continues," says Frank Lopez, extension director for NC Sea Grant and WRRI.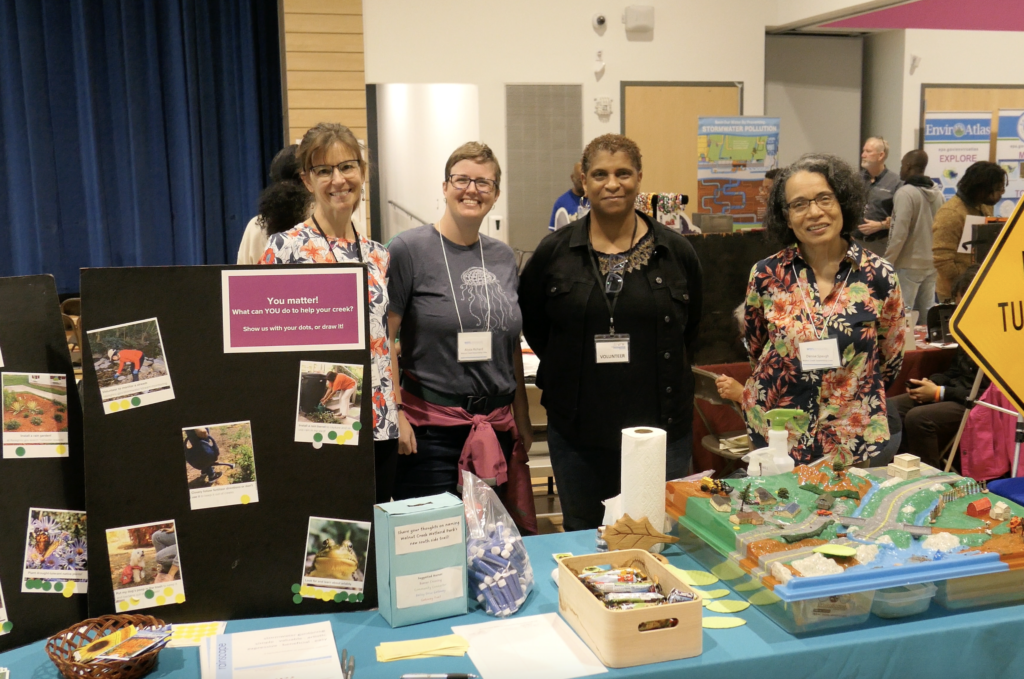 If you live or work in the Walnut Creek watershed and are looking to stay informed of opportunities or get involved, contact Christy Perrin at Christy_Perrin@ncsu.edu, or follow WCWCP on Facebook.
##