New NC WRRI Fellows to Consider Pressing Issues in Water, Engage Local Communities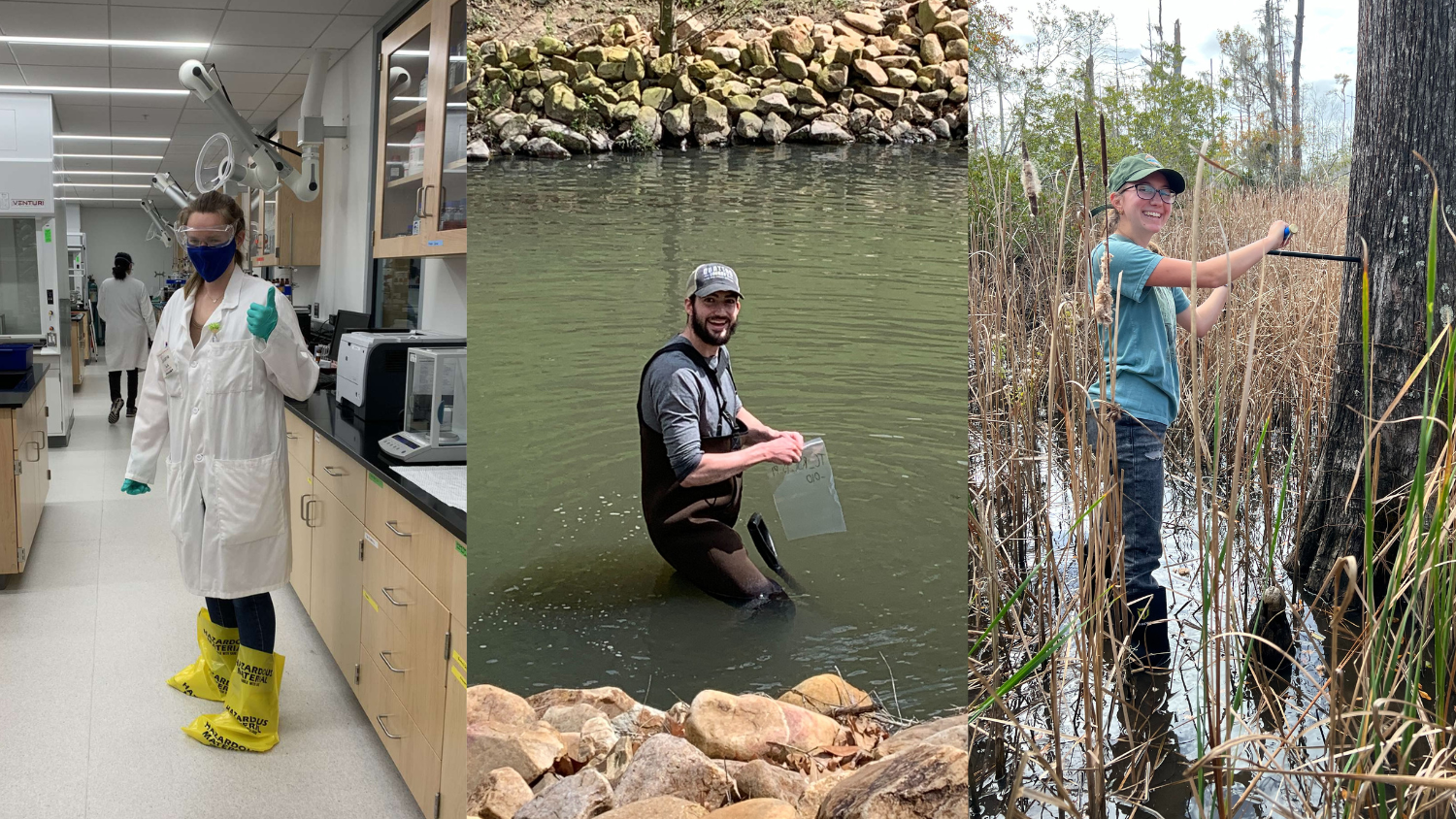 Six graduate students across North Carolina recently began new fellowship projects. Four of these are funded by the North Carolina Water Resources Research Institute (NC WRRI), and the Urban Water Consortium and Stormwater Consortium, facilitated through NC WRRI, are each funding one project.
Topics range from PFAS contamination in well water and streams, to green stormwater infrastructure and beaver-enhanced urban wetlands, to the impact of sea level rise on bald cypress trees and more efficiently treating wastewater. Several projects have partnered with communities and grassroots organizations, and/or will engage youth.
"I am pleased to see the extent of water research needs covered by this group of students. The results of their projects will answer important questions relating to managing the state's water resources" says Kaitlin Tucker, research and engagement coordinator for NC WRRI.
The fellows are current graduate students at Duke University, East Carolina University, NC State University, University of North Carolina at Chapel Hill, and UNC Wilmington.
Charlotte Robbins, UNC Chapel Hill
Charlotte is a masters student in the Environmental Sciences and Engineering Department in the Gillings School of Global Public Health at UNC Chapel Hill. Her advisor is Courtney Woods.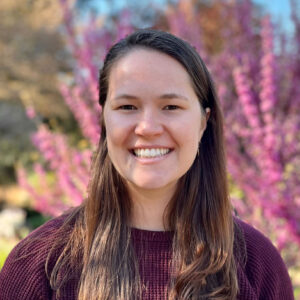 Project title: Leaky Leachate: PFAS Concentrations in Landfill-Impacted Communities in North Carolina
Description: Landfills serve as a major source of PFAS contamination to surrounding groundwater, particularly in cases where there is no lining, or the lining leaks. This presents a particular problem for nearby communities who get their drinking water from wells. The goal of Charlotte's project is to understand the types and amounts of PFAS that are present in well water near unlined landfills in rural North Carolina. Her team will partner with local community members, the Environmental Justice Community Action Network (EJCAN), and the Rogers-Eubanks Neighborhood Association to collect samples and develop informational materials about PFAS, which will be shared directly with the impacted communities.
Jonathan (Jonny) Behrens, Duke University
Jonny is a doctoral student in the Program in Ecology in the Biology Department and Nicholas School of the Environment at Duke University. His project advisor is Emily Bernhardt.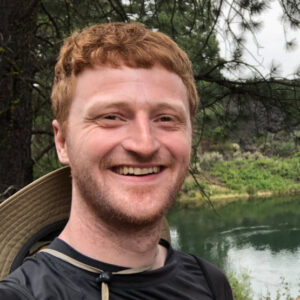 Project title: A Novel Approach to PFAS Quantification and Attribution in Freshwater Resources: Indicator Compounds in a Stormwater and Wastewater Dominated Urban Stream
Description: Ellerbe Creek is the most polluted tributary to the Falls Lake Reservoir, which provides drinking water for Raleigh residents. Primary sources of contamination include road runoff, treated wastewater, lawn herbicide, and raw sewage. Jonny's research seeks to determine whether there is a correlation between these common contaminants and PFAS contamination, in hopes of identifying sources that contribute to PFAS loading in the stream. If sources are identified, this could enable the city to better target mitigation efforts. They will work with the City of Durham and Ellerbe Creek Watershed Association to ensure findings are publicly accessible. The results of this project may provide evidence to justify water infrastructure improvements in the surrounding underserved community.
Chris Norcross, NC State University
Chris is a doctoral student in Earth Sciences in the Marine, Earth, and Atmospheric Sciences Department at NC State University. His advisor is Karl Wegmann.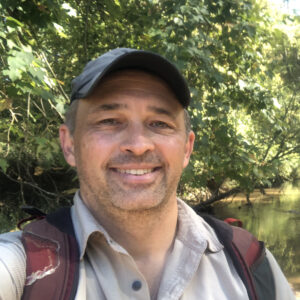 Project title: Stormwater diversion, storage, and treatment by beaver-enhanced wetlands in Piedmont urban watersheds
Description: Humans have been affecting the flow of water for centuries by paving surfaces and building water pipelines, but beavers were redirecting water long before that. As cities have grown, the shape, size, and ecological function of streams in urban areas has shifted. Chris is studying the impact that the North American beaver is having on the Walnut Creek urban wetland. He hypothesizes that beavers are helping reduce the negative impact of flooding downstream and aims to quantify the benefits to water quality and availability made by beavers. Throughout his project, Chris plans to partner with the Walnut Creek Wetland Community Partnership and Raleigh's Neighborhood Ecology Corps to provide guided field trips to the Walnut Creek floodplain beaver ponds and opportunities for middle and high schoolers to assist in water monitoring.
Kendra Devereux, UNC Wilmington
Kendra is a masters student in Marine Science at UNC Wilmington. Her advisors are Monica Rother and Andrea D. Hawkes.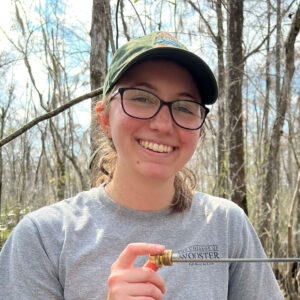 Project title: Assessing the impacts of increased salinity on bald cypress growth in forested freshwater tidal wetlands along Smith Creek, NC
Description: As sea levels rise, saltwater is entering freshwater environments through tidal creeks at a higher volume, more often, and for longer durations. This is having negative impacts on many surrounding species, including bald cypress trees, which have greater salt tolerance than other freshwater tidal wetland species. This is particularly important due to the key role bald cypress play in mitigating flooding, improving water quality, and controlling pollution. Kendra's research seeks to better understand the impact of salinity and increasing water levels on bald cypress growth by comparing annual tree ring widths to past dredging and damming events of the Cape Fear River. She hopes this research can inform management practices for rapidly changing ecosystems like these.
Colin Finlay, East Carolina University
Colin is a masters student and incoming doctoral student in the Biology department at East Carolina University. His advisors are Ariane Peralta and Michael O'Driscoll. Colin's project was funded by the NC Stormwater Consortium, facilitated by NC WRRI.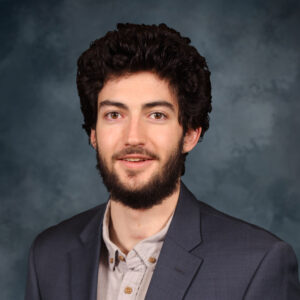 Project Title: Seasonality and precipitation effects on nitrogen processing in urban green infrastructure
Description: Paved surfaces and nutrient pollution are major contributors to impaired waterways in North Carolina. To reduce urban flooding and improve water quality, many cities have begun to invest in various green stormwater infrastructure. Colin's research aims to help us better understand the water quality impacts of regenerative stormwater conveyance (RSC) systems installed at stormwater outfalls on Town Creek in Greenville. In particular, he seeks to determine the amount of nitrogen (excess nutrients) the RSCs can process in a year. The water quality impacts of RSCs have been understudied, so he hopes the results will inform the state's decision-making around stormwater nutrient management decisions. Colin will share research findings with the Greenville community at the Tar River Community Science Festival, and will leverage partnerships with Sound Rivers and the City of Greenville to ensure findings are dispersed to stormwater professionals across the state.
Savanna Smith, NC State University
Savanna is a doctoral student in Civil Engineering at NC State University. Her advisor is Francis de los Reyes III. Savanna's project was funded by the NC Urban Water Consortium, facilitated by NC WRRI.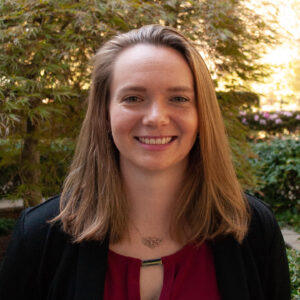 Project title: Development of an anaerobic digestion minimal microbial community and community resistance and resilience in response to perturbations
Description: Biological wastewater treatment uses microorganisms to clean wastewater, rather than chemicals. Under anaerobic conditions, microorganisms can break down biosolids into methane gas which can be reused as energy. This technology, called anaerobic digestion (AD), has become increasingly common in recent years due to its more sustainable approach. As more wastewater treatment facilities adopt AD techniques, there is a need for a greater understanding of how microbial communities respond to stress. The main goal of Savanna's project is to better understand the community of microbes that convert leftover wastewater solids to energy so that we can more efficiently treat our wastewater.
NC WRRI is a federal-state partnership with support from the U.S. Geological Survey. To learn more about this and other funding opportunities, visit the WRRI funding pages and follow NC WRRI on Twitter, Facebook, and Linkedin.