NC Water Future Discussion Will Open NC WRRI Conference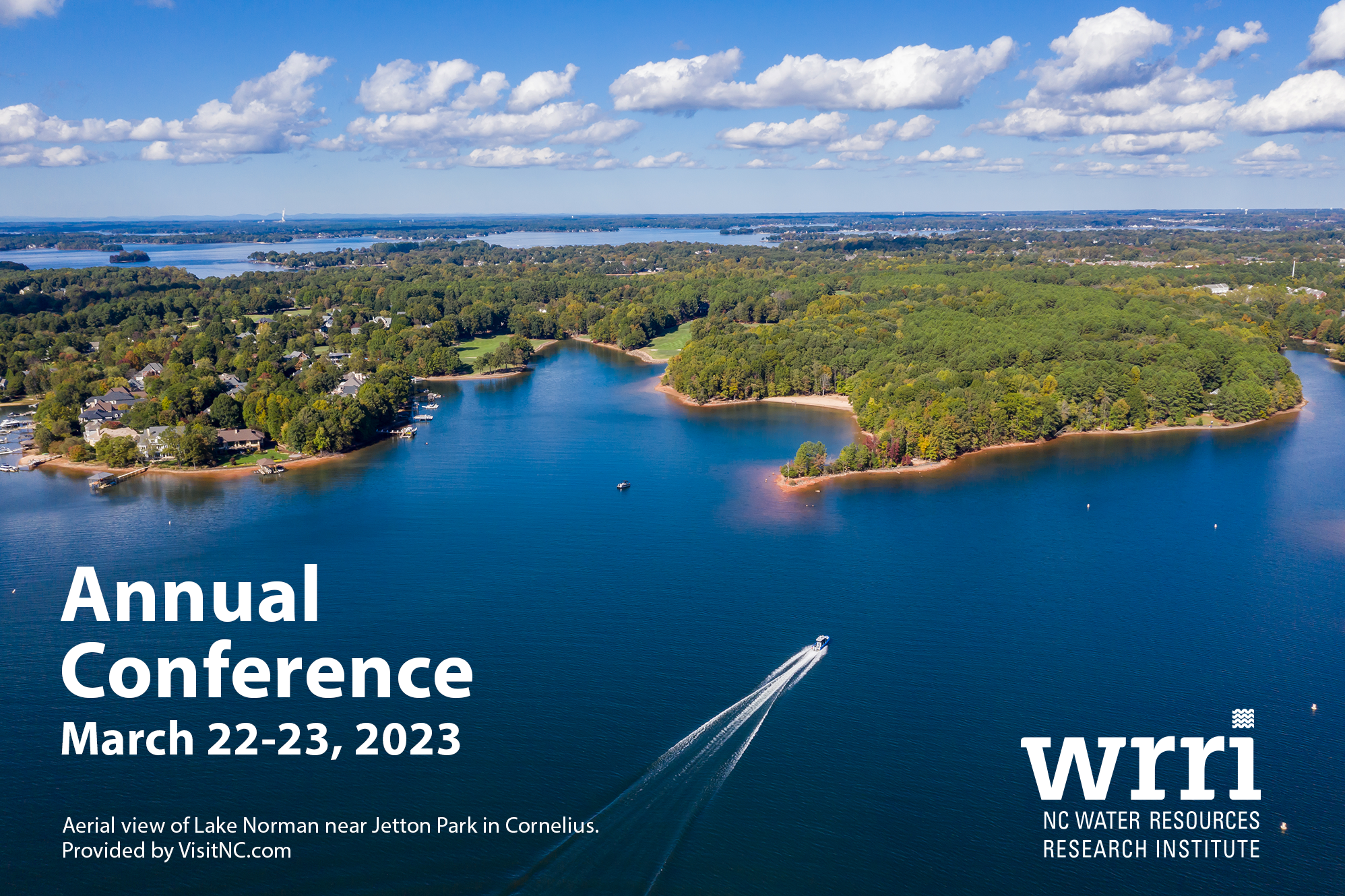 UPDATE March 21, 2023: Sec. Elizabeth Biser is no longer available for the panel on Wednesday, March 22.  Richard Rogers will be speaking on behalf of the NC Division of Water Resources. 
When North Carolina's Water Resources Research Institute hosts its 25th NC WRRI Annual Conference on March 22 and 23, the opening panel will look ahead for water challenges and solutions. A second special panel will consider the arts in outreach. 
The guest speakers are in addition to two full days of research updates that will draw working professionals, local and state officials, students, and community leaders. The event will be at the McKimmon Center in Raleigh. Registration closes March 15. The draft agenda for the conference is now available on NC WRRI's website.
"We are excited to host the 25th year of our annual water conference. We hope this event will continue to engage attendees in a wide array of topics while fostering partnerships that address North Carolina's water management needs," says Susan White, executive director of NC WRRI and NC Sea Grant.
Each day will open with a panel discussion that features leaders from across the state.  On March 22, Looking Toward Our Water Future will include Secretary Elizabeth Biser of NC Department of Environmental Quality, Bill Holman of The Conservation Fund, Juanita Wilson of Nikwasi Initiative, and Victor Engel of the South Atlantic Water Science Center. Attendees are invited to ask questions and participate in a moderated discussion.
On March 23, Building Community Stewardship Through Art will focus on creative approaches to community building and engagement and will feature artists from an array of different disciplines. Guest speakers include artist and Cultural Organizer Derrick Beasley, photographer and creative director Baxter Miller, poet and author Tonya Holy Elk Locklear, and artist and extension specialist Erika Young.
WRRI also invites organizations to offer financial support through sponsorships. These funds cover key aspects of the conference, such as reduced registration rates for students, awards for student poster winners, and food to fuel brains and facilitate networking. The deadline to become a sponsor is Feb. 28.
Along with sponsorships, WRRI encourages businesses, organizations, student groups, agencies, and others to join the conference as exhibitors. Exhibiting at a booth is a great opportunity to network with a diverse audience from all across the state. The deadline to become an exhibitor is Feb. 28.
###